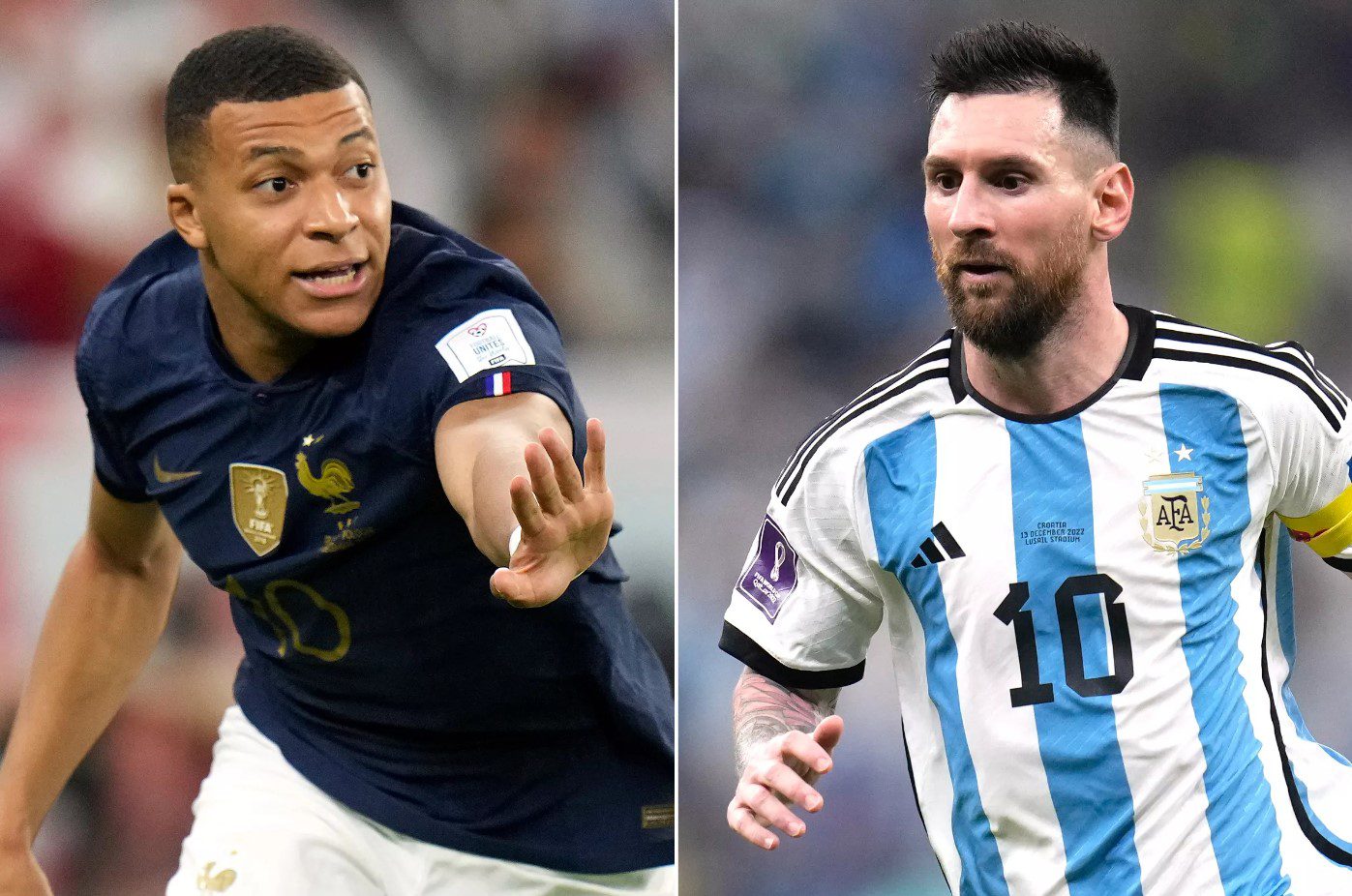 Argentina vs France: Lionel Andres Messi stands on the verge of 36 years of regression. Maybe he will never get such an opportunity on the world stage. Can Messi make his and millions of Argentine fan's dream come true? Lionel Messi's entire team will have to come together to beat mighty France.
On the other hand, the French are also dreaming of holding the World Cup, their star-studded attack is their greatest strength. It remains to be seen what plan Didier Deschamps will come up with to put Albiceleste under pressure.
The result of the match will be known at the end of the match, but before that, we have come up with predictions based on the ability and recent form of the two teams. Besides, the possible XI and formation of the two teams are also highlighted for the readers of Central viral.
Possible Line-up
Argentina: (4-4-2) Emiliano Martinez (goalkeeper), Nahuel Molina, Marcos Acuna, Nicolas Otamendi, Cristian Romero, Rodrigo Di Paul, Alexis McAllister, Enzo Fernandez, Angel Di Maria, Lionel Messi and Julián Alvarez.
France: (4-2-3-1) Hugo Lloris (goalkeeper), Jules Kounde, Theo Hernandez, Raphael Varane, Dayot Upamecano, Aurélien Tchouaméni, Adrien Rabiot, Ousmane Dembele, Antoine Griezmann, Kylian Mbappe and Marcus Thuram.
Messi needs only one more match to fulfil his dream. Fans will be looking forward to seeing his art of rhythmic dribbling and passing once again. Expectations will also be high on Angel Di Maria, who scored a goal to lift Argentina to the Copa America title. Although he has a past record of success in big matches, it remains to be seen how much he can shine this time. Fans will also have an extra eye on two young Turks, Julian Alvarez and Enzo Fernandez. Goalkeeper Emiliano Martinez has to build a wall in front of the goal.
France fans will be looking to Kylian Mbappe who is in great form to win the second World Cup in a row. The young France team can tear up any defence with a blistering pace. Another forward Antoine Griezmann has been very successful in the role of a playmaker in the current World Cup. He created the most number of goal chances. Mbappe will have the responsibility of creating the ball on his shoulders.
Prediction
Strength or form, it is not possible to separate Argentina-France in any of this. As a result, there is no telling what the fight will be. Needless to say, Lionel Messi will jump with his teammates to fulfil his dream, while France, on the other hand, France has come to retain the World Cup, so they will not talk about leaving. At the end of the day, only perfect finishing will make the difference.
Time Date and Place
Argentina vs France World cup final match will be played on Sunday, December 18 at 8.30 PM in Lusail Stadium.
Live Streaming
Argentina vs France World cup final match will be live broadcasted on Sports 18 Network and the Jio cinema app/website.