Chelsea vs Man City: This Thursday at the close of the nineteenth day of the Premier League, Manchester City achieved a valuable 1-0 victory against Chelsea. On the previous day, Manchester City had stumbled at home with a draw against Everton, so now they have managed to recover from that disappointment and gain new momentum in their attempt to revalidate their Premier League crown.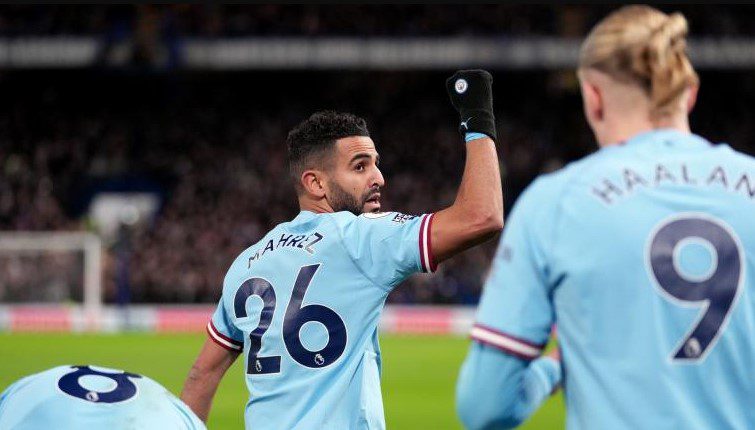 Both teams maintained their dominance from the beginning of the match. However, no one could score a single goal in the first half. Both teams played attacking football from the beginning. Despite having multiple scoring opportunities, no one managed to put the ball in the net. The result is 0-0 in the first half.
Chelsea vs. Man City Final Score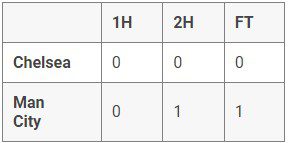 Raheem Sterling left the field in the fifth minute with a hamstring injury. Pierre-Emerick Aubameyang came to the field. Chelsea got the first good chance of the match in the 16th minute. Kai Havertz found Christian Pulisic after receiving a ball from Marc Cucurella.
The U.S. forward was about to take a shot after reaching a dangerous spot in the D box. It was then that City defender John Stones overwhelmed him with a brilliant tackle.
Also Read – Best 20+ Free NBA Streaming Sites To Watch NBA Online No Sign-Up
At the beginning of the second half, Man City scored the first goal of the match. Riyad Mahrez scored only one goal after 63 minutes. Chelsea couldn't score a single goal. Either way, we can say that Chelsea footballers could not break Man City's defense. As a result, Man City won by 1 goal.
Despite not being able to use the opportunity in the first half, Chelsea became desperate to win the match from the start of the second half. Chelsea is in 10th place after this match. their performance this season is not good at all. With this loss, Graham Porter's team suffered a major blow to their hopes of finishing in the top four.
With the victory in this match, Man City's points gap with Arsenal at the bottom of the points table was reduced to only 5. Arsenal is in the first position with 44 points in 17 matches. Right after that, Man City is in second place with 39 points after playing 17 matches.
Newcastle United is third with 35 points in 18 matches. With a game less to play, Manchester United is four behind on goal difference.