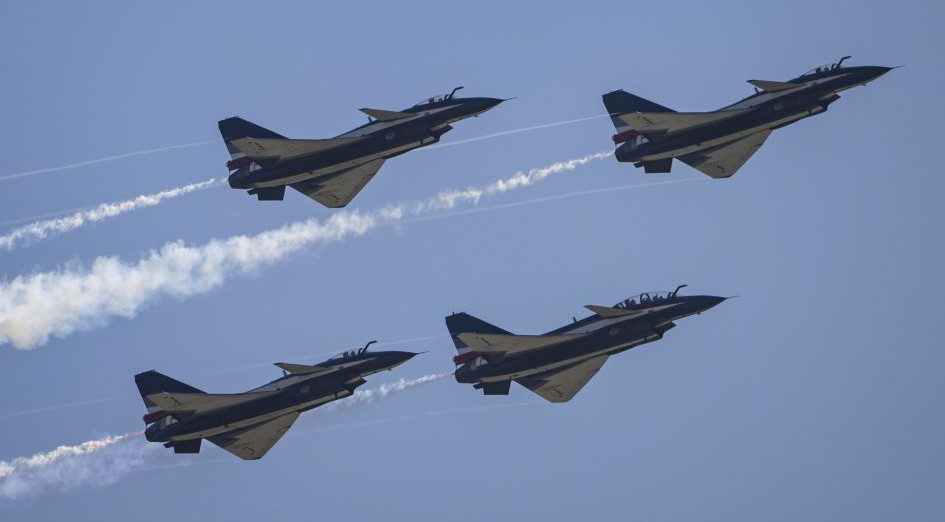 America decided to increase spending on the military sector on Saturday. The Pentagon announced separate funding for Taiwan. Chinas aggression over America's decision.
China started military 'aggression' around Taiwan again. They have sent 71 warships and 7 ships toward Taiwan in the last 24 hours. Some of these ships have already crossed the Taiwan Strait, a section of the Western media claimed.
Last Saturday, America decided to increase spending in the military sector. The Pentagon announced separate funding for Taiwan. China does not take this American decision in a good manner.
Xi Yi, the spokesman of the Eastern Command of the Chinese Army, said in a statement last Sunday night that China is not taking this American provocation about Taiwan in a good manner. He then announced military patrols and military exercises centered on Taiwan.
Before Xi's speech, warships began to be sent to Taiwan. It lasts until late Sunday. Incidentally, the Beijing administration considers Taiwan to be a part of China. On the other hand, America gives Taiwan the status of an independent country, although not officially.
China sees the decision to allocate money for Taiwan in the military budget as an 'interference' in sovereignty. It is said that China has decided to conduct military exercises around Taiwan against America's 'help' for Taiwan's independence. Taiwan has informed that they are monitoring the situation.
America also gave Taiwan about nine thousand crores worth of weapons to prevent China's attack. Which will help Taiwan to retaliate. America is always active in helping Taiwan in this tense situation. Its assumed navy, missiles, cruisers, and multiple weapons have special roles in Taiwan's arsenal. Whenever China advances on the attack path, American weapons will stop the Chinese forces.
Missiles fired by the Chinese military hit the coast of Taiwan. This is what the Taiwanese military claimed. But they did not resist him. According to Taiwan's military ministry, the Chinese military has never sent so many warplanes and ships to Taiwan. Fighter jets have been spotted in Taiwan's skies several times in the past.
According to experts, China may go to war. As a result, the Taiwan administration is worried. Last August, US House of Representatives Speaker Nancy Pelosi's visit to Taiwan heated up relations between China and the US. At that time, China continued military exercises along the Taiwan Strait for more than a month.