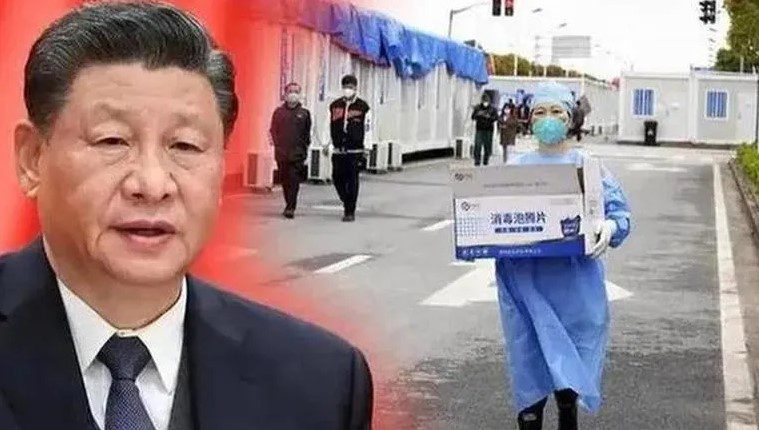 A sudden corona infection has reached its head in various countries including China. In this context, the Union Health Ministry is preparing an advance plan. The Union Health Minister will also hold a review meeting.
Due to the China Covid situation, the whole world is worried again. Various fears have started to build up. There are many fears about the future. Because the corona virus is returning to China after the relaxation of the corona virus pandemic. And the number of victims is increasing day by day. Even, there have been deaths due to corona over the weekend.
The Chinese government is alert to this emerging situation and is taking initiatives to increase hospital infrastructure. The number of beds is being increased in hospitals. Looking at the increase in the number of corona patients, Chinese experts think that a new outbreak of corona may hit in the winter.
In fact, the Health Department of China reported the death of 2 people due to Corona on Monday. This is the first death due to Corona this week. After this, 5 people died of corona on Tuesday.
The BBC quoted an expert in China as saying that the first of three possible inflations may occur this winter. On the other hand, the number of corona infected patients in Chinese hospitals is increasing every day.
Epidemiologist and health economist Eric Feigl-Ding told the media that 60 percent of people in China could be infected in the next 90 days. In this situation, the Centre is warning about Corona. Even the Centre's health department has asked Congress to take precautions during its "Bharat Joro Yatra".
Narendra Modi's government is planning to jump from the beginning with education from the past. The Centre has already sent detailed guidelines to all states on what to do. Besides, Union Health Minister Mansukh Mandaviya is going to hold a review meeting with top officials and experts to take stock of the outbreak situation.
Corona infection is at the bottom in India at the moment. In the last 24 hours, 112 new infections have been reported across the country. Which is much less than Monday. On Monday, the number of infected people in India was 181. According to the Union Health Ministry statistics, the number of active corona patients in the country is 3,490.
In the last 24 hours, 3 people have died due to corona infection in India. Two of the dead are from Kerala, while one is from Maharashtra. As a result, the total number of corona deaths in India has increased to 5 lakh 30 thousand 677.