Ronaldo joined Al Nassr: Portuguese star Cristiano Ronaldo has finally ended all the speculations and joined Saudi Arabian club Al Nassr. Al Nassr club authorities informed about this by tweeting.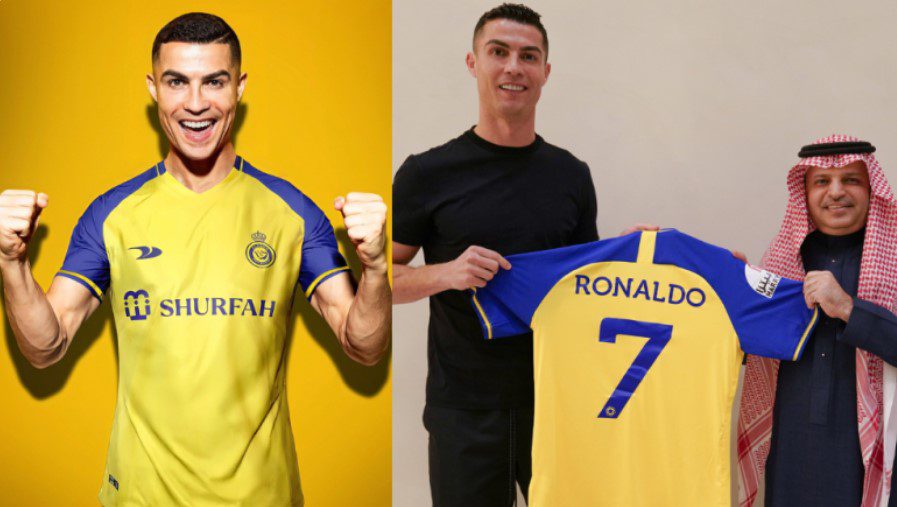 One of the best footballers in the world has joined Al-Nassr on a two-and-a-half-year contract. He will play in the Saudi club until the end of the 2025 season.
Ronaldo has won two La Ligas, two Spanish Super Cups, and the Champions League for Real Madrid. Won Serie A, Coppa Italia for Juventus in Italy. He won three Premier League, FA Cup, two League Cups, and the Champions League in Manchester United jersey. But now, 37-year-old Ronaldo's tour of European club football has ended.
According to ESPN and from various sources, CR Seven joined the Saudi club for an annual fee of 214 million dollars.
Which makes him the highest-paid footballer in football history. Sources from Ronaldo and Saudi club authorities also matched with ESPN on the numbers.
In a statement from Saudi club Al Nassr, Ronaldo said, "I am thrilled to have the opportunity to play in a different country, in a new football league. What Al Nassr is doing to develop men's and women's football in Saudi Arabia is very inspiring. From Saudi Arabia's recent performance in the World Cup, we can see that this is a country with big football ambitions and their potential is huge".
He also said, "I am very fortunate to have won almost everything in my career. All the targets I set in European football, have been won for me. For this reason, I thought, this is the time to share the experience in Asia that I have gained in life. I'm really looking forward to meeting my new teammates and playing with them".
He wanted to play in the Champions League. That's why he tried his best to leave Man United at the beginning of this season and go to a club that plays in the Champions League. But no club agreed to take CR Seven into the team. He must stay at Man United.
But Cristiano Ronaldo was not building a good relationship with Man United either. He got into trouble with club officials, teammates, and most of all with the coach. CR Seven unleashed all his anger against the coach in an interview before the World Cup.
Because of that, the relationship with the club deteriorated, and just before the World Cup, Ronaldo announced the break up with Man United.
After that, CR Seven became a free agent. Ronaldo had a problem with coach Fernando Santos in the World Cup. Due to this, he was kept on the side bench in two consecutive matches.