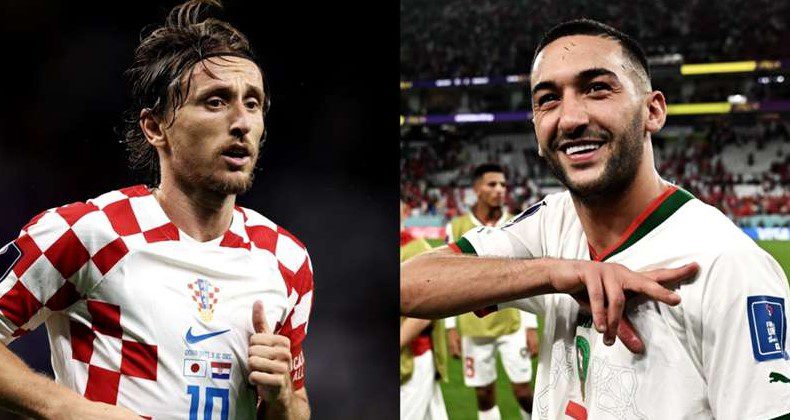 Croatia VS Morocco: Croatia and Morocco are going to meet in the third-place match of the Qatar World Cup 2022. Croatia and Morocco met earlier in the group stage and that match was a goalless draw.
After losing against Argentina in the first semi-final, Luka Modric's dream of winning the world championship has ended. On the other hand, Morocco has been knocked out of the title race by losing to France. This time, Croatia and Morocco are facing each other in the fight for third place. Croatia and Morocco met earlier in the group stage. That match was a goalless draw. Although it was a group-stage match.
Whatever happens now, Morocco can return home with pride. They are going to play the seventh match in Qatar World Cup. Morocco became the first African nation to qualify for the semi-finals. Their dream run came to a screeching halt at defending champions France.
However, this does not diminish Morocco's achievements. They are surprises, fairy tales, history in this World Cup. All in their name. The final match of the World Cup will be fought for dignity. Third place in the World Cup would also be a huge achievement for Morocco. The fight against last time's runners-up Croatia will not be easy though.
Morocco coach Walid Regragui said ahead of the third-place match, "We wanted something a little different If all went well, we would have played the final. Going into one more match. I want to finish the tournament by winning. That's right, finishing third is better than finishing fourth. But the point for me is, we didn't make it to the final.
We wanted to play that match. I told the footballers; this is our seventh match in the World Cup this time. Anyone from Morocco would be proud to say that. Morocco has played maybe half a dozen World Cup matches in the last 20 years or so. In this World Cup, we are playing seven matches in one edition. It is precious. Like, we played in two World Cups. The feeling is not too bad".
KEY PLAYERS
Hakim Ziyech and Achraf Hakimi have been impressive for Morocco and will play vital roles in this match as well. For Croatia, Luka Modric will be a key player in the final World Cup match of his career.
TIME AND DATE
The third-place match will be played on Saturday, December 17 at 8.30 PM.
PLACE
The game will be played at Khalifa International Stadium.
LIVE STREAMING
The match will be shown on Sports 18 Network and Jio cinema app/website