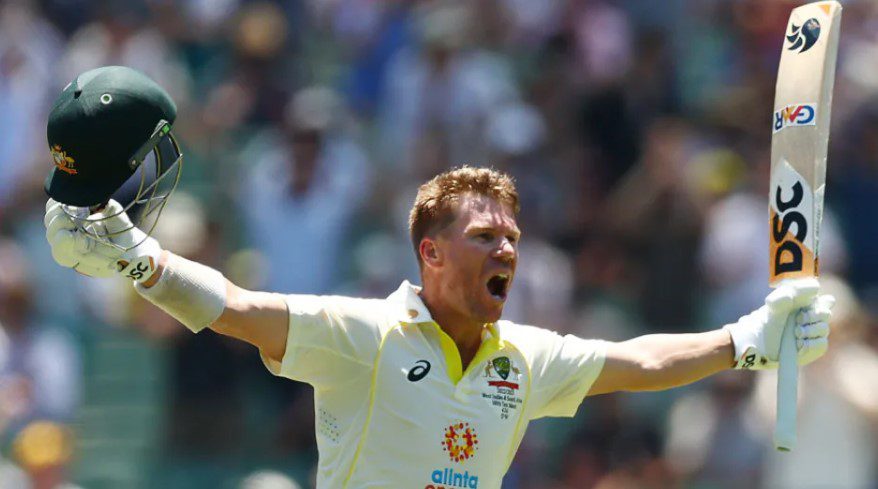 David Warner was deprived of a century for the last 3 years. There was no end to the criticism of Australian opener David Warner. Many people also suggested he should take retirement. But the mighty Australian opener answered them with the bat.
Warner played the 100th century of his career in the Boxing Day Test against South Africa. Warner went into bat bearing the pressure of questions on his form. Under pressure, he first scored a hundred and then scored a rare record.
In the 145-year history of Test cricket, no one had the record of scoring a double century in the 100th Test except Joe Root (Against India). Warner sat next to Root after scoring 200 runs off 254 balls. At the same time, it was his third double hundred in his test career. But how he celebrated his 100, he was unable to celebrate his double hundred.
After 1086 days, 27 innings, and 15 Test matches, the wait for the century is over. David Warner broke his century barrier in the historic Boxing Day Test. The South African bowlers were finding no way to stop Warner. After a long time, Australians saw the old warner again, who became the 14th cricketer in the world to play his 100th Test match, celebrated with a long jump after completing his century.
The MCG gallery gave a standing ovation from the dressing room. It's not an easy task to bat at the crease for 77 overs in 30-degree heat. And the tiredness was visible on his face, but he was desperately waiting for his double century.
After achieving that feat as the second batsman in the world, he could not even stay on the field for a moment. Despite the desire to celebrate, he left the field, he was so tired the ground staff had to go to the field to take him away.
Warner broke one record after another on the day of the feat. In scored his 200 with 16 fours and two sixes. First hundred and double hundred in Test format since 2020. In the first Test against South Africa in Brisbane, his figures were zero and three in two innings.
Warner's batting changed 180 degrees in the Boxing Day Test. Warner has touched batting legend, Sachin Tendulkar, with his century. Sachin has had 45 centuries as an opener in international cricket. Warner also built on that feat. Chris Gayle is second behind with 42 hundred. At the same time, he completed eight thousand runs in the Test format as Australia's eighth batsman.