after showing strong intent in scoring in the group stage games, England and Senegal will face each other in the round of 16. It is expected that we are going to enjoy a thrilling match in the knockout stages as England faces Senegal.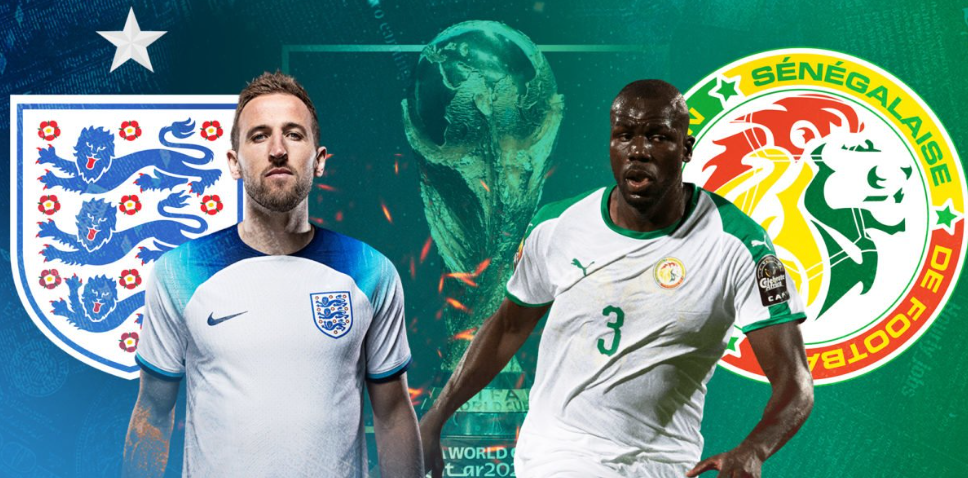 England has shown their capability by scoring 9 goals in 3 matches in the group stages. Out of 9, 6 goals came against Iran and 3 goals came against Wales and 1 match draw against the USA.
England vs Senegal FIFA World Cup 2022 Preview Update
Teams
England:
 It won't be an easy task for England to beat Senegal as they are the African champions. England only won the 1996 tournament, and since then they haven't reached the finals, which is a pretty strange thing, especially for a team like England. Beaten in the semifinal against Croatia and beaten in third rank position match against Belgium, England earned 4th place at FIFA World cup 2018.
In this World cup, they are a pretty tuff team when it comes to scoring goals. Against Iran scoring 6 goals and 3 goals against Wales wasn't easy though. however, England vs USA group match (0-0) was pretty disappointing for the fans too.
Senegal:
Senegal will be looking for their 3rd ever win in a single World cup against England. Also, this win will help them to stay alive in this World cup. Senegal looking good in this World cup which is their 3rd appearance in the World cup.
They don't depend on any particular player because five players of their team have scored in this World cup. Their win against Ecuador with 2-1 goals was very impressive. And they are ready for the head-to-head battle against England.
Although England and Senegal haven't played any match against each other, so they will definitely inspire each other with their game. Senegal won 3 matches out of their last 5 matches, whereas England won 2 matches out of their 3 matches.
Key Players:
Ismilar sarr will be the key player for Senegal and Declan Rice & Jude Bellingham will be the target player for England.
Date and Time:
England vs Senegal FIFA World cup match will be played on 5th December from 12.30 am onward in the Al Bayt Stadium.
Live Streaming
The knockout match of England vs Senegal will be broadcast live on sports 18 and Jio cinema app. You can watch the live broadcast of the match.