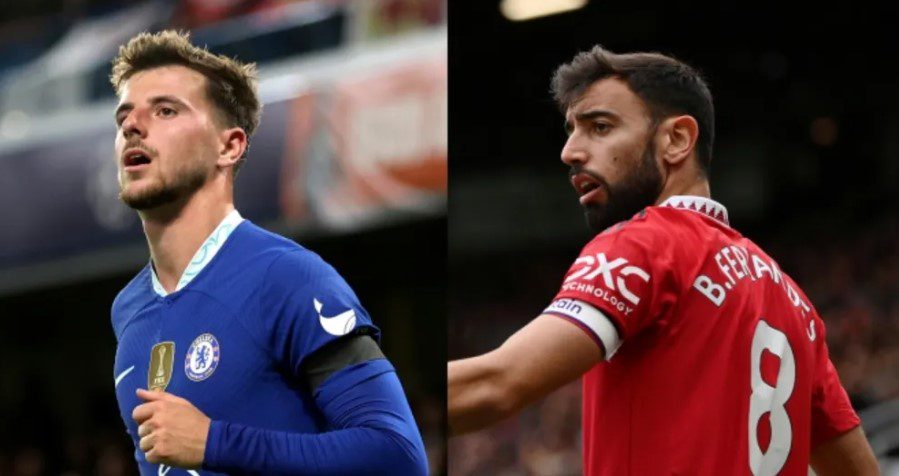 Fred was replaced by Christian Eriksen in the 77th minute of the match. The Brazilian duo scored the third goal. Fred, who was unmarked in the opponent's box, scored from Casemiro's pass three minutes before the scheduled time.
Marcus Rashford from Manchester United Likewise, Kai Havertz's incredible performance for Chelsea. Manchester United beat Nottingham Forest by 3-0. In the other match, Chelsea beat Bournemouth 2-0. Reece James was injured.
Marcus Rashford, Anthony Martial, and Fred scored three goals for Manchester United against Nottingham Forest. Marcus Rashford gave Manchester United the lead in just 19 minutes of the match.
This young England striker also performed exceptionally well in Qatar World Cup. Christian Eriksen's low corner into the opponent's penalty box. After receiving the ball, Marcus Rashford shot the goal Toward the bride.
Anthony Martial made Manchester United's score line 2-0 within 3 minutes. to score first, the second goal was assisted by Rashford. Although the goal move came from Bruno Fernandes. His high pass was intercepted by Marcus Rashford.
He was rising from the left side. Received the ball and passed it to Anthony Martial. His shot hit the palm of the opponent's goalkeeper but went into the net. Nottingham Forest's goal was dismissed by VAR late in the first half. Manchester United went into the break with a 2-0 lead.
On the other hand, Chelsea played in the league yesterday. Before the World Cup, the giant club had a bad time in the league. Before yesterday's match, the Blues lost 5 league matches in a row.
Chelsea needed a win yesterday to stay alive in the league. Graham Potter's side got it with a goal from Kai Havertz and Mason Mount. They beat Bournemouth FC 2-0 at home.
In the first match after the break, Chelsea played without the big stars of many teams. In this match, the injured Armando Broja wasn't there for attacking. Hakim Ziyech of Morocco and Mateo Kovacic of Croatia are still resting after the World Cup break.
On the other hand, N'Golo Kante, Wesley Fofana, Ben Chilwell, Ruben Loftus all are injured. But Mount Havertz did not let feel their absence in that match. Chelsea, who showed dominance from the beginning, went ahead after 16 minutes. Havertz hit the target with a great slide shot from Raheem Sterling's cross in the box.
A few minutes later Mason Mount doubled the score. This star English midfielder beat the opponent's goalkeeper with a shot from outside the box and sent the ball into the net. Mount celebrated his 150th appearance for Chelsea with a superb goal.
This win has brought Chelsea to the eighth place in the Premier League points table. After 15 matches, they have collected 24 points from 7 wins and 3 draws.