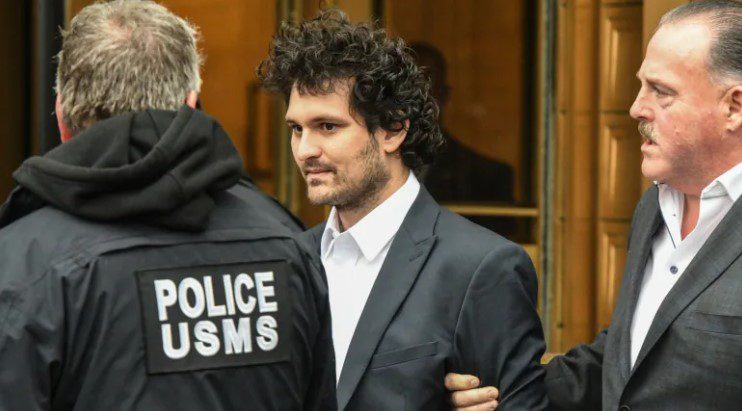 Sam Bankman-Fried, the disgraced former cryptocurrency executive, was granted release from custody Thursday by a federal magistrate judge who imposed highly restrictive bail conditions, including a $250 million bond and requiring him to remain under house arrest with his parents in California.
Under the bail arrangement, Mr. Bankman-Fried will live with his parents in Palo Alto, Calif, under strict electronic monitoring, including a bracelet that will be placed on him before he leaves court.
A $250 million personal recognizance bond – a written promise to appear in court if necessary – will be secured by his parent's interest in their home, the judge said. He had to surrender his passport and receive mental health and substance abuse treatment. Any expenditure above $1,000 will require prior government approval.
Judge, Gabriel W. Gorenstein warned Mr. Bankman-Fried that if he failed to appear in court or violated any other conditions, a warrant would be issued for his arrest, and also he and his parents would be responsible for paying a large sum of money. Asked if he understood, Mr. Bankman-Fried replied, "Yes, I do,".
Negotiations over a bail deal began before Mr. Bankman-Fried was extradited. In court on Thursday, the deal was formally offered by US prosecutors in the Southern District of New York who brought the charges against Mr. Bankman-Fried.
Mr. Bankman-Fried was led into court wearing a dark suit and sat between his two lawyers, Mark Cohen, and Christian Everdale. Mr. Cohen argued that Mr. Bankman-Fried was not a flight risk. "My client has voluntarily agreed to face these charges here in New York," he told the judge. "He wants to address them".
Nicholas Roos, an assistant US attorney, said Mr. Bankman-Fried committed a crime of "epic proportions" and the case against him involved multiple cooperating witnesses, as well as encrypted text messages and tens of thousands of pages of financial records. But he noted that Mr. Bankman-Fried had "family and community ties" and that his wealth had "diminished significantly".
"It would be very difficult for this defendant to go into hiding without being recognized," Judge Gorenstein said. "So, I believe the flight risk has been appropriately mitigated".
Mr. Bankman-Fried is charged with two counts of wire fraud and six counts of conspiracy related to securities and commodities fraud, money laundering, and campaign finance law violations.