Watch fifa football world cup 2022 is going to on air very soon. Now football lovers finding way to stream live football matches on sports streaming website. World football organize biggest event in the duration of four year, this is Fifa World cup 2022. Fifa World cup is the all time most watch sports event around the world.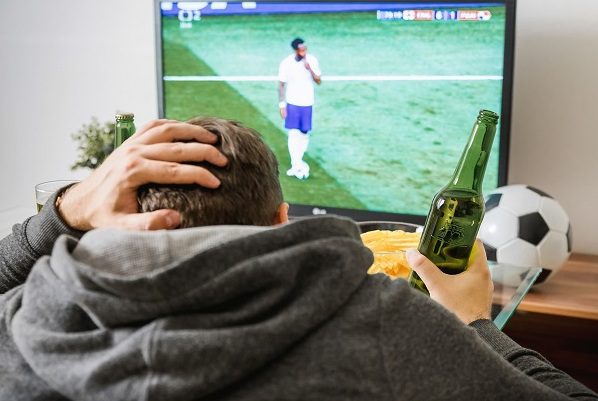 This soccer world cup is going to live on 21 November to 18 December 2022. The hosting country for this football world cup is Qatar. Total 32 teams will participate this football world cup 2022, all the 32 teams are divided in eight groups. FIFA already announce all the teams with complete group deviation and the entire schedule all the group stages match.
FIFA World Cup 2022 Details
| | |
| --- | --- |
| Date | 21 November –     18 December |
| Venue(s): | 8 (in 5 host cities) |
| Host country: | Qatar |
| Teams: | 32 (from 5 or 6 confederations) |
The 2022 World Cup will begin with 32 teams in eight groups of four:
Group A: Qatar, Ecuador, Senegal, Netherlands
Group B: England, Iran, USA, Ukraine/Scotland/Wales
Group C: Argentina, Saudi Arabia, Mexico, Poland
Group D: France, Australia/UAE/Peru, Denmark, Tunisia
Group E: Spain, Costa Rica/New Zealand, Germany, Japan
Group F: Belgium, Canada, Morocco, Croatia
Group G: Brazil, Serbia, Switzerland, Cameroon
Group H: Portugal, Ghana, Uruguay, South Korea
When Dose United State will Play?
United State and Canada is qualified for this soccer fifa world cup 2022. United state is in Group B and England, Iran and one of the European that still not decided, which will be decided by complete world cup qualifier. All the group stage matches of USA are schedule bellow..
Monday, November 21: United States vs. European playoff winner, 2 p.m.
Friday, November 25: England vs. United States, 2 p.m.
Tuesday, November 29: Iran vs. United States, 2 p.m.
The biggest match between England vs. United States is fixed in 25th November, as we all know this black Friday of USA, however this is not national holyday. Black Friday is the biggest shopping day of USA, so it's expected that this will effect on live streaming.
How to stream World Cup 2022 for free
If you are from USA then entire 64 match will live broadcast on either Fox or FS1. All 35 matches will live stream through Fox and reaming 29 matches will live with FS1.
Hulu with Live TV: Fox on broadcast; FS1 available as part of the sole plan.
YouTube TV: Fox on broadcast; FS1 available as part of the sole plan.
Sling TV: Fox on broadcast; FS1 is available on the Sling Blue plan.
DirecTV Stream: Fox on broadcast; FS1 available on all plans.
FuboTV: Fox on broadcast; FS1 available on both plans.
The entire above plane is paid for stream FIFA football world cup 2022. There are many free sports streaming websites are available like Crackstreams, Hesgoal, Sportsurge, or Buffstreams.
How to watch the World Cup in 4K
Only FOX, and FuboTV should allow 4k regulation streaming feature for watch live soccer match.