Leeds United vs Man City: Alfie Haaland's 18 goals in the Premier League took 181 matches, almost over a decade. His son Erling Haaland surpassed him in just 14 matches. Former Leeds City defender Alfie might not be angry about that, rather he would feel proud.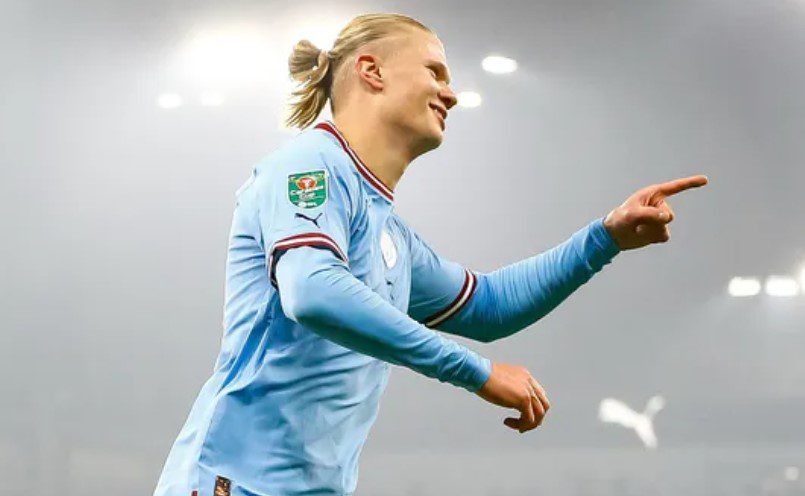 Former Leeds City defender Alfie might not be angry about that. Rather be proud. In the Premier League, he played for clubs like Leeds, and Manchester City. Son Erling Haaland plays only for City in the Premier League.
Erling signed for City this year. He gave the team confidence by scoring in almost every match. Club football is back after the World Cup break. Manchester City defeated Leeds United by 3-1 in the Premier League. Erling Haaland scored a pair of goals and a goal by Rodri.
Man City took a long time to find a rhythm. Leeds put in a desperate effort to hold off the Premier League champions. But it wasn't easy to hold off Man City. The first goal of the match came at the last minute of the first half.
Rodri scored the first goal. Kevin De Bruyne's pass to Rodri. he drives the ball to the right to Mahrez. His shot was blocked by the Leeds goalkeeper. The back ball shot and goal by the Spanish midfielder. Manchester City went into the break with a 1-0 lead. The second half was all about Arling Holland.
Early in the second half, Leeds captain Robin headed over to the Koch. However, Jack Grealish took possession of the ball and passed the ball to Haaland by confusing the goalkeeper. Haaland made no mistake in getting the ball into the empty net.
After the 19th goal in the Premier League, Holland didn't stop. As excited as Haaland was after that goal, Grealish was much happier than that, because, from the beginning of the match, Grealish had faced massive ridicule. He is happy because the move of the goal is made by him.
Within 40 seconds of the second goal, the opportunity to increase the score came in front of Haaland. Because the opposing goalkeeper came forward a lot. Haaland lifted the ball over him, however, somehow changing the direction of the ball, the goalkeeper saved the goal.
The Haaland-Grealish duo did not give relief to the opponents. Kevin De Bruyne takes the ball from the right and passed Haaland. Combining with Grealish, Haaland throws a strong shot and scores another goal. Despite falling behind 0-3, Leeds did not give up. In the 73rd minute of the match, Pascal Strikes and scored a goal for Leeds City.