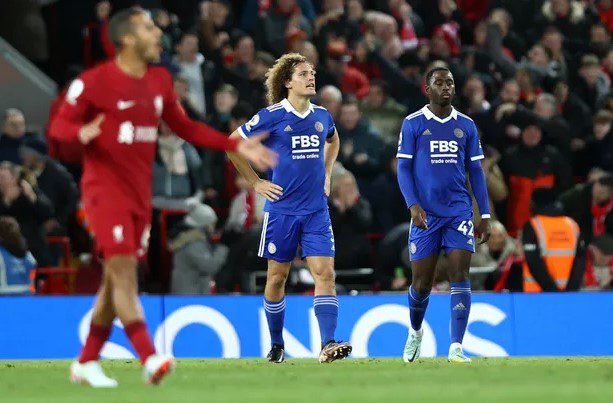 Liverpool vs Leicester City: Liverpool won 2-1 against Leicester City in the English Premier League on Friday night. However, none of the three goals in the match were scored by any Liverpool player. All done by Leicester City players, it's a bit funny thing. Among them, Wout Faes became the fourth player in Premier League history to score two own goals in one match to secure Liverpool's victory.
However, Liverpool fell behind in the 4th minute of the match at Anfield stadium. At this time, Kiernan Dewsbury-Hall led Leicester City with a left-foot shot from the ball extended by Patson Daka.
Liverpool vs. Leicester City Result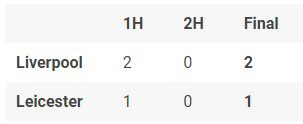 Leicester City — Dewsbury-Hall — 4th min
Liverpool — Faes o.g. — 38th min
Liverpool — Faes o.g. — 45th min
At the end of 38 minutes, Wout Faes' own goal and the score were equalized. At this time, Trent Alexander-Arnold took a shot toward the goalpost from the right. Wout Faes tried to clear it, but the ball hit his feet and went over the goalkeeper's head and into the net.
Moments before the break, he scored another own goal to become one of the most unlikely goal-scorers in Premier League history. This was even more embarrassing than the first one.
After that, in the counter-attack, Darwin Nunez of Liverpool got the ball. He is quick to attack with the ball. Leicester City goalkeeper Danny Ward came forward to block him. Beating him, Nunez took a powerful shot from outside the box to the far post. But the ball bounces off the post.
Wout Faes ran there to clear the ball. But amazingly he put the ball into the net. The Liverpool team went into the break with a 2-1 lead. However, there were no more goals after the break. Jürgen Klopp's team left the field with a 2-1 victory.
Liverpool had two good chances in the first 10 minutes of the second half, But Salah's shot was also off target after Jordan Henderson's shot went off the post. In the 65th minute, Nunez also wasted the opportunity to increase the gap.
However, their march of wasting opportunities continued. In the 72nd, Salah shot the ball past the goalkeeper in a great position, and after 6 minutes, Nunez fired again to keep the score line unchanged.
With this victory, the Liverpool team has collected 28 points from 16 matches and is in sixth place in the points table. On the other hand, Arsenal is at the top of the points table by collecting 40 points from 15 matches.
Manchester City is in second place with 5 points less. Having played more matches, Newcastle United is in third place with 33 points and Tottenham Hotspur is in fourth place with 30 points. With 17 points from 17 matches, Leicester City is in the thirteenth place of the points table.