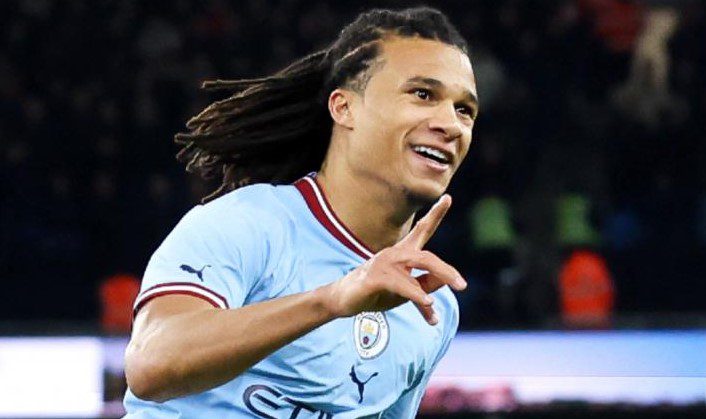 Man City vs Arsenal: Arsenal and Manchester City meet in the fourth round of the FA Cup. This was undoubtedly the biggest match of the fourth round of the FA Cup.
One goal made the difference in the end. Manchester City beat Arsenal by a single goal in their own stadium. City coach Pep Guardiola is very happy to win the match. But his joy is even greater because the goal was scored by Nathan Ake.
The two teams are at the top of the points table in the current season of the English Premier League. They faced each other in the FA Cup on Friday. Both the team couldn't do much in the first half.
Man City vs Arsenal Final Score:

Goals:
Man City — Nathan Ake — 64th min.
The game was not very interesting. City's Erling Haaland created chances to score in two rounds. Arsenal also got the opportunity to score twice. But no goal was scored. Nathan Ake scored in the 64th minute of the match to give City the lead. And that was the winning goal.
Also Read – 10+ SockShare ALternatives | Sock Share For Movies, TV Series
After conceding the goal, Arsenal's attack increases a little. But they couldn't crack City's tight defense.
After the match, Guardiola praised Ake's performance. The 27-year-old Dutch footballer is primarily a defender. After doing his real job in this match, he also attacked and scored the goal that saved the team. Guardiola said to everyone in the dressing room that he is happy for Ake.
He said, "It's been a very tight game. The game was better in the second half. The opponent was very difficult, it must be understood".
"There's not a single person in the locker room who isn't happy for Ake. Everyone is happy with his goal. As happy as we were with his goal, we were also delighted with the way he managed to contain Saka, the most dangerous footballer in the Premier League at the moment. Everyone wants a footballer like Nathan as a coach. He deserves all the best in his life".
Also Read – ZabaSearch: How To Find People With Zaba Search 2023 Updated
Arsenal made 6 changes on the team that lost against Manchester United 3-2 in the league match last weekend. Naturally, Arsenal coach Mikel Arteta is disappointed. The coach felt that they could deserve a better result.
He said, "I think we could have got a lot more from this match. One moment changed everything (goal). It is very difficult to win with this team. But we fought almost equally. In big games, big moments make the difference. Matches like this are to be won that way".