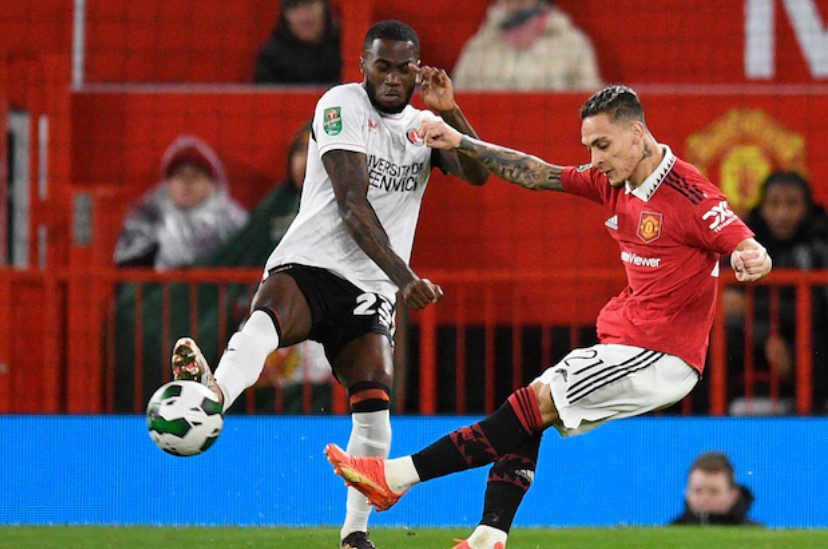 Man United vs Charlton: The tickets for the semi-finals of the English League Cup have been confirmed by two United, Manchester United and Newcastle United. Manchester United beat Charlton Athletic 3-0 in the quarter-final of the EFL Cup on Tuesday night. In the other match, Newcastle won 2-0 against Leicester City.
However, looking at the result of the match, it is difficult to explain the whole picture of the match. Manchester United had to wait until the last minute of regulation time to win the match at home Old Trafford. In the end, the Red Devils left the field with a relief victory with Marcus Rashford's two goals in a span of four minutes.
Man United vs Charlton Final Score:

Goals:
Man United – Antony – 21st min.
Man United – Marcus Rashford – 90th min.
Man United – Marcus Rashford – 93rd min.
Manchester United took the lead in 21 minutes with the goal of Brazilian star Antonio. A great goal from Antony put the Red Devils ahead in the game. Antonio took the pass from Fred and put the ball into the net.
Also Read – 12+ Best Picuki Alternatives | Sites Like Picuki 2023
Rashford doubled the score in 90 minutes. After a moment, Rashford Strikes again to lead the score 3-0. Casemiro lifts a pass over the exhausted Charlton backline and Rashford takes a touch before smashing the bouncing ball into the net.
Marcus Rashford closes the game. Manchester United doubled the score in less than six minutes. In total, Rashford scored 15 goals in United's jersey this season.
However, despite reaching the semi-finals of the League Cup, the performance of the players could not satisfy Manchester United's head coach Erik Ten Hag. Erik Ten Hag's voice is filled with regret for missing out on multiple opportunities.
Also Read – 10+ OnionPlay Alternatives | Onion Play For Watch Movies, TV Series
On the Other hand, A changed Newcastle United also had an easy win in front of the crowd. Both goals against Leicester City at St James' Park were scored by Newcastle in the second half of the match. Newcastle took the lead in the 60th minute with Dan Burn's goal. Joelinton increased the score to 2-0 for the team after 12 minutes and won the match.
The remaining two matches of the quarter-finals will be held on Thursday. Nottingham Forest will play against Wolverhampton. Manchester City will play against Southampton in the other match. However, whoever will be the champion of this tournament, will be a team from the English Premier League.