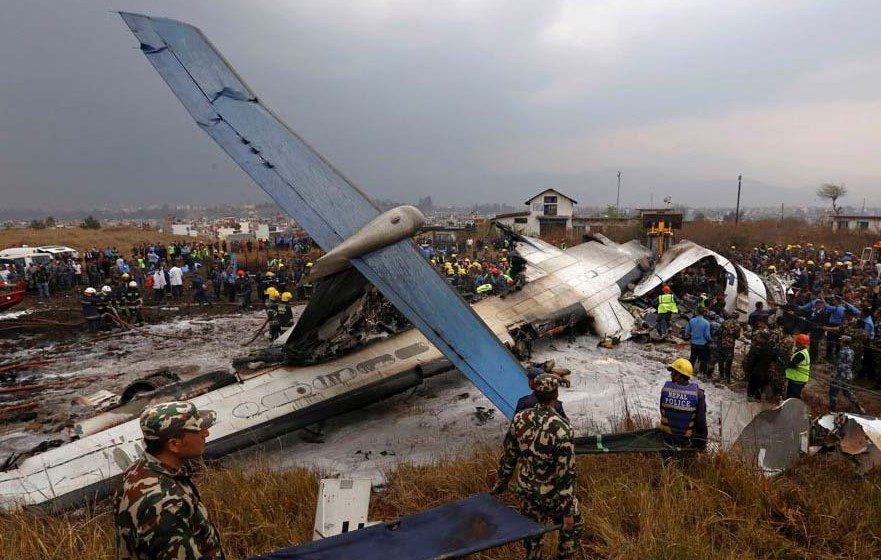 An airplane crashed near Nepal's Pokhara International Airport on Sunday morning. The flight was carrying 68 passengers and 4 crew members from Kathmandu. So far, the bodies of 69 people have been recovered who lost their lives in this Nepal plane crash.
It is presumed that all the passengers are dead who were inside the plane. Five youths from the Gazipur district of Uttar Pradesh, India, were also on the cursed plane. It is known that they visited Nepal on January 13.
Also Read – CrackStreams Alternatives | 10+ Sites Like Crackstream Proxy/Mirror
On this day, one of the five young men was doing Facebook live from that plane. And that's when this tragic accident happened. And the photo of the moment of the accident was caught on his Facebook live.
The five Indians who were dead in the accident are – Anil Rajbhar, Vishal Sharma, Abhishek Kushwa, Sonu Jaiswal, and Sanjay Jaiswal. They are residents of Alawalpur Sipah and Dharwa villages in Gazipur.
Just before the accident, they started doing Facebook Live from the seat of the plane. The video clearly shows the devastation. After the accident, the Facebook Live video has now gone viral on social media.
Also Read – Best 10+ VipRow Alternatives To watch Live Sports Online Free IN 2023
According to sources, Facebook live was done by Sonu Jaiswal. At the beginning of the video, Sonu and other Indian passengers are seen sitting in the seats of the plane.
Pokhara International Airport was not far away. Therefore, the plane came down a lot. The houses below were also visible through the windows of the plane on Facebook Live. Until then, the passengers of the plane did not realize what fate waited for them.
Passengers can be seen in a very happy mood. However, some images were captured through Sonu Jaoswal's mobile camera, which showed that the plane had crashed. Even the pictures of the fire were caught on the mobile camera.
Out of these 5 Indian passengers, 4 bodies have been recovered so far. The rescue operation has been suspended this night. The search for the remaining 4 will be started tomorrow.