The Sanitizer is one of the most essential items in current Covid19 pandemic time. That is why many companies take advantage in this pandemic situation. Eskbiochem is one of them. The Mexican biochemical company Eskbiochem can't qualify of its nine sanitizer products in term of quality and shifty by Food and Drug Administration of America (FDA).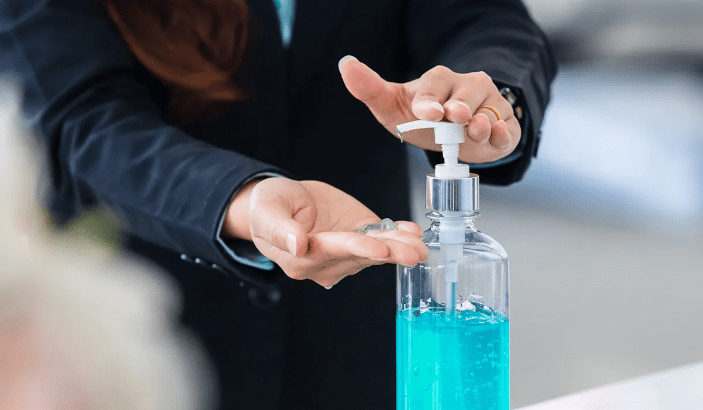 This hand sanitizer has full of contain toxic chemical called methyl alcohol or wood spirit. Methanol or Methyl alcohol is the smallest member of alcohol series but most dangerous among all. It never been used in hand sanitizer. Methanol has many serious toxic effects like skin damage, drowsiness, the inability to coordinate muscle movement, headache, confusion, dizziness, and a reduced level of consciousness.
This Mexican company produced almost nine kinds of product and which are still using in the medical store of USA and Mexico.
The FDA was tested some of the sanitizer product like Lavar Gel and Clean Care No Germ and surprisely they fund that Lavar Gel consist of more than 80% of Methyl alcohol (0% Ethanol) and CleanCare No Germ consist of 28% of Methyl alcohol. On the basis of this shocking report, FDA advice customers never use those products.
All-Clean Hand Sanitizer
Esk Biochem Hand Sanitizer
CleanCare NoGerm Advanced Hand Sanitizer 75% Alcohol
Lavar 70 Gel Hand Sanitizer
The Good Gel Antibacterial Gel Hand Sanitizer
CleanCare NoGerm Advanced Hand Sanitizer 80% Alcohol
CleanCare NoGerm Advanced Hand Sanitizer 75% Alcohol
CleanCare NoGerm Advanced Hand Sanitizer 80% Alcohol
Saniderm Advanced Hand Sanitizer
FDA said that people who are already using this hand sanitizer are on methanol poisoning risk. Children's will be the effect most. People who already buy those products definitely stop use it and throne it in the dustbin.
FDA recommended washing your hand by soap with fresh clean water to protect from Corona virus. Is you can't do the above process to clean your hand then use hand sanitizer make sure sanitizer must contain ethyl alcohol at list 60%.
However there are no major cases is not been noticed till today. If you have any complain then you can direct report through online to FDA or you may download complain from and fax (Fax No- 1-800-FDA-0178) it.