Oxford UTD vs Arsenal: Arsenal beat Oxford United 3-0 with two goals from Eddie Nketiah. Oxford United and Arsenal met in the third round of the FA Cup. Naturally, Mikel Arteta's team was much ahead of the opposition in this match. So, Arsenal didn't have to get much momentum to win this match.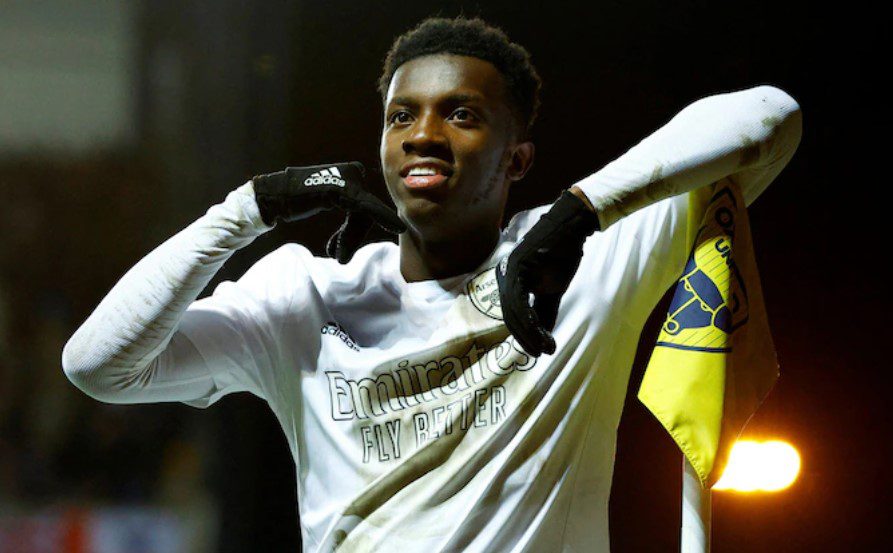 However, in the first half, both teams were unable to score a single goal. All three goals of the match were scored in the second half. However, in the first half, Arsenal took the opponent lightly. In the first half, both teams got multiple chances to score goals.
But no one could use it. But Arsenal did not make any mistakes in the second half. From the beginning of the second half, they increased the pace of their game. And that brings success for Arsenal.
Oxford vs Arsenal Final Score

Goals:
Arsenal – Elneny – 63rd min.
Arsenal – Nketiah – 70th min.
Arsenal – Nketiah – 76th min.
Mohamed Elneny scored the first goal for Arsenal in this match. After that Arsenal didn't look back. Arsenal came back into the match with proper dominance. They regained their rhythm with the first goal.
But Oxford UTD also tried to get back into the match. But they lost to the speed of Arsenal footballers before 90 minutes. Eddie Nketiah took advantage of Oxford's weakness and scored again.
Also Read – Top 20+ Best Free Sports Streaming Sites No Sign-Up/Registration [LIVE]
He scored the second goal after 70 minutes. Eddie Nketiah's goal virtually sealed Arsenal's win.
Vieira also played a role in the second goal. Vieira caught the ball almost in the middle of the field. Arsenal striker Eddie Nketiah made no mistake to grab his pass and score. After that, Oxford United could not return to the match in any way.
However, Eddie Nketiah scored another goal after 75 minutes. Oxford had to fall into a chaotic situation with two goals in six minutes.
It was arsenal's third and Nketiah's second within six minutes of Arsenal's second goal. Nketia made the score line 3-0 from Gabriele Martinelli's pass. As a result, Oxford UTD lost to Arsenal in the third round of the FA Cup.
Also Read – Best 20+ Free NBA Streaming Sites To Watch NBA Online No Sign-Up
The man of the match was Eddie Nketiah who scored two goals in this match. After the match, he said, "This match was not easy for us. The opposition did not allow us to score in the first half. This match was not very easy for us.
We changed our plans in the second half. And then we were able to score goals. But there could have been several more goals. But that couldn't happen due to our mistakes. But this result is not bad at all".