PSG vs Strasbourg: After the disappointing World Cup, the Brazilian footballers have returned to club sports. Star striker Neymar did not start well at the club match, which is the first match after the World Cup. Neymar saw the red card in the first match.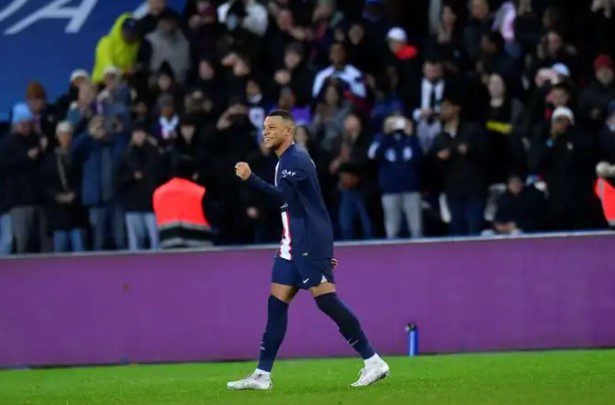 PSG took on Strasbourg in Ligue 1 on Wednesday night. At first yellow card and later, PSG striker Neymar had to leave the field after seeing the red card for diving in the opponent's box. However, PSG won the match.
PSG beat Strasbourg 2-1 in League One. PSG played with 10 men for more than half an hour. For Brazil, there is doubled disappointment in the match. However, Kylian Mbappe, who won the Golden Boot in Qatar, handled the situation.
PSG's Brazilian defender scored a pair of goals, which gives PSG a boost in the match. Neymar, Mbappe, Hakimi, and Marquinhos started by winning the second phase of club football. For PSG The joy of victory was somewhat dampened because of Neymar's red card.
Marquinhos scored PSG in the 14th minute of the match. Neymar played a role in the first goal. Marquinhos scored a header goal from Neymar's free-kick past the opposing defense. PSG went into the break leading 1-0.
But Disappointment at the start of the second half. Thomason's superb cross past Marco Verratti. Marquinhos' deflection changes the direction of the ball. PSG goalkeeper Donnarumma could not stop it. An own goal was awarded as Marquinhos had the last touch. Strasburg equalized with that goal.
Neymar saw the first yellow card in the 61st minute of the match. Neymar saw a yellow card while stopping the opponent Thomason's run. Neymar ran to catch Mbappe's pass, but Djiku stopped him with a Clear tackle, Neymar fell and appealed for a penalty.
However, Djiku had no contact with Neymar. Angry at the diving and penalty appeal, the referee turned around and showed Neymar the second yellow card and red card from the field. Neymar argued with the referee for some time. Even though 10-man PSG, Strasburg was also struggling to handle them.
Mbappe was going to the opponent's box with the ball in the injury time of the match. Nyamsi fouled him inside the box, and immediately Marquinhos scored on the return ball and was delighted. Mbappe's foul did not escape the referee's eyes and He ordered the penalty.
PSG players were disappointed with that decision because, Marquinhos already scored at that moment, then what was the need for a penalty? However, the referee remains adamant about the penalty decision. Mbappe s took the penalty and scored the winning goal from the penalty spot just like in the World Cup.