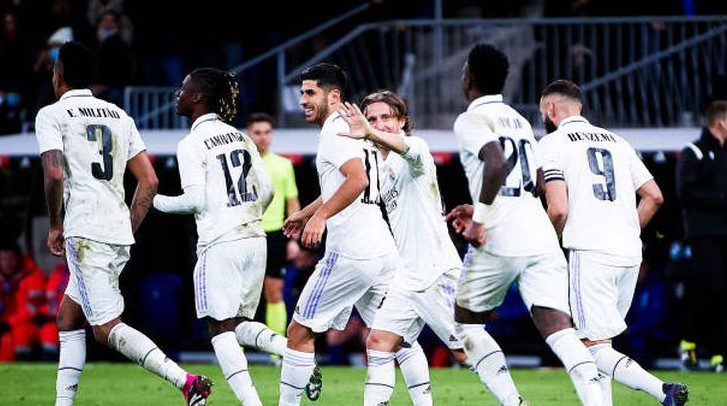 Real Madrid vs Atletico Madrid: After playing a disorganized and frustrating first 45 minutes of football, Real Madrid came back in rhythm after the break. They continued to attack one after another. Rodrigo's extraordinary skill also brings goals to Real Madrid. Carlo Ancelotti's side reached the semi-finals of the Copa del Rey by scoring two more goals against Atletico Madrid.
Real Madrid won 3-1 in the last leg of the quarter-final at the Santiago Bernabéu Stadium on Thursday night. Real Madrid came back to the game with Rodrigo's eye-catching goal after falling behind Alvaro Morata's goal. Vinicius Jr secured the win after Benzema put the team ahead.
Real Madrid vs Atletico Madrid Final Score:

Atlético went ahead with the first goal. Koke crossed into the D-box from the left in the 19th minute. Eluding an unprepared Real defender, and taking control of the ball, Nahuel Molina delivered a pass into the six-yard box. But the goalkeeper advances towards him too early, and taking the advantage of that, Morata sends the ball into the empty net.
Also Read – Top 10 Best MMA Streams Sites | Watch MMA Online
Benzema had a good chance in the 50th minute, but he could not control his teammate's cutback properly. Benzema created the best chance of the match in the 57th minute.
After the goalkeeper deflected Benzema's powerful shot from outside the D-box, Vinicius got the ball in the face of the six-yard box. But he was late to take the shot.
In the 69th minute, Rodrigo scored a great goal after replacing Valverde. After taking a pass from Modric, he dribbled past two players and entered the D-box, avoiding the challenges of two other opponents, and scored the goal.
In the ninth minute of extra time, Atletico took the big blow. Montenegro defender Stefan Savic received a second yellow card for a foul on Camavinga.
Also Read – Stream2Watch Alternatives | 10+ Sites Like Stream2Watch Proxy/Mirror
Atletico went on the defensive with one man down. But despite that Real Madrid scored again after five minutes. Vinicius couldn't take a shot in the middle of the box after taking a pass from Marco Asensio, the ball hit his feet and went to Benzema. Karim Benzema found the net with an angling shot.
Memphis Depay, who came to Atletico from Barcelona a few days ago, could not take advantage of a sure opportunity in the 110th minute. He took a weak shot from the corner and the ball stuck in Courtois's glove.
another solo goal in the first minute of added time. Vinicius secured the victory by running across the line of the D-box after receiving a pass from Dani Ceballos with a low shot through the legs of a defender.
The other three teams that reached the semi-finals are Barcelona, ​​Athletic Bilbao, and Osasuna.