The Portuguese superstar couldn't shine in his debut for the new club Al Nassr.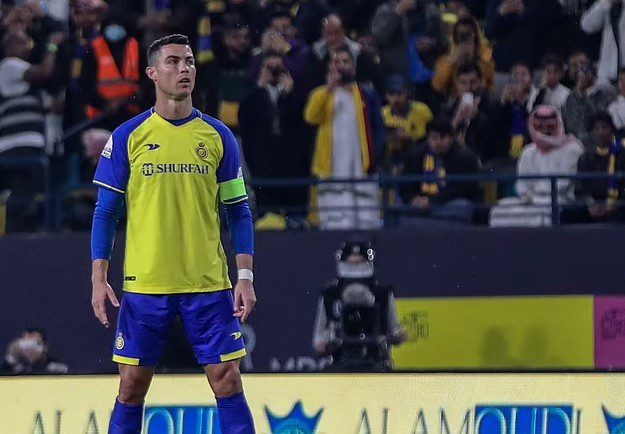 Cristiano Ronaldo showed some footwork with the ball in the match. However, even though he played the whole time in the match, he couldn't have much impact. The debut of the Portuguese superstar in Al Nassr's jersey was very decent.
Also Read – Best 20+ M4UFree New Site Review | M4UFree Unblocked Mirror/Proxy
However, his team smiled triumphantly. Al Nassr returned to the top of the points table after winning 1-0 against Ittifaq in the Saudi Pro League on Sunday.
Ronaldo joined Al-Nasr on a two-and-a-half-year deal on the last day of 2023 after leaving European football. During his time at Manchester United, he was banned for two matches for breaking a spectator's phone and missed his first appearance in the new club's jersey. Meanwhile, he made his debut in Saudi Arabian football.
Ronaldo played in a friendly match against PSG last Thursday as the captain of Riyadh All Stars XI, a team made up of players from two Saudi Arabian clubs, Al Nassr and Al Hilal. Even though the team lost 5-4, the 37-year-old star won the man of the match award by scoring two goals himself.
Also Read – Top 25+ Best Free Movie Streaming Sites No Signup To Watch Movies Online
The former Real Madrid forward could not pull the performance of that match in Al Nassr's jersey.
Ronaldo took the responsibility of being the captain of the team on the home field Mrsool Park. He also got a chance in the seventh minute. His shot was deflected from the front of the box off the feet of one of the opponents.
Anderson Talisca scored the only goal to bridge the gap in the 31st minute. Ronaldo's header from a teammate's cross into the box did not reach the ball. The Brazilian midfielder standing behind him headed the ball into the net.