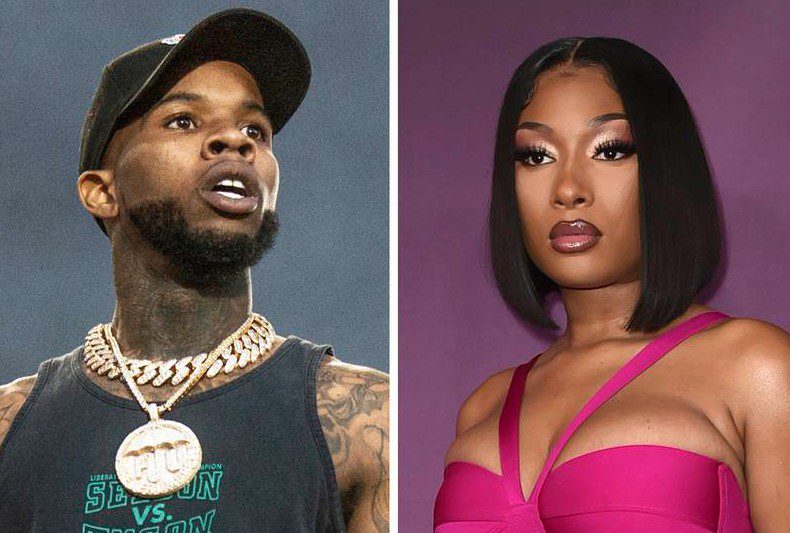 Friday in a Los Angeles trial Rapper Tory Lanez was found guilty of shooting fellow rapper Megan Thee Stallion. Lanez, whose real name is Daystar Shemuel Shua Peterson, faces a sentence of more than 22 years in prison and deportation back to Canada.
Lanez was convicted on charges of wounding Megan seriously, assault with a semi-automatic firearm, and carrying a loaded, unregistered firearm in a vehicle.
Megan The Stallion testified that Lanez shot her five times in the leg on July 12, 2020, after a party in the Hollywood Hills. He told the court that Megan and Lanez had an argument before the shooting which became heated, particularly when they began attacking each other's music careers.
As she got out of the vehicle and tried to leave, Lanez leaned over and fired, wounding Megan in the back of the leg. At one point, he shouted "Dance bitch Dance". Then finally go back to the car.
L.A. County District Attorney George Gascon praised the "courage" of Megan Thee Stallion, saying she "showed incredible courage." "Women, especially black women, are afraid to report crimes like assault and sexual violence because they're often not believed," said Gascon.
In an April interview with "CBS Mornings" co-host Gayle King, Megan the Stallion described what led to the shooting and how she reacted.
She said there was an argument between the two people in the back seat. "So, I asked the driver to drive. As the argument escalated, Megan the Stallion said she got out of the car, and that's when she told King that Lanez had fired a gun at her several times. "Then I got out of the car and everything happened so fast," she said.
Just then Lanez shouts and says "Dance Beach Dance". And then Tory Lanez started shooting multiple times and I started screaming, "Oh my God".
Megan complained to the court that she was offered $100,000 to keep the matter a secret. She was shot a total of five rounds. Doctors removed some of these bullets from his leg. But not all the bullets could be extracted.
"I can't hold conversations with people for a long time. I don't feel like I want to be on this earth. I wish he would have just shot and killed me if I knew I would have to go through this torture," Megan told members of the jury.