Choosing the right university for your graduate degree can be a life-altering decision. It's not merely about academics; it's about personal growth, networking, and laying the foundation for a successful career. The United States is home to a multitude of universities, each offering unique opportunities for graduate education. In this comprehensive guide, we will explore the top 10 best universities in the USA to pursue your graduate degree, providing insights into their strengths, programs, and the vibrant academic communities they offer.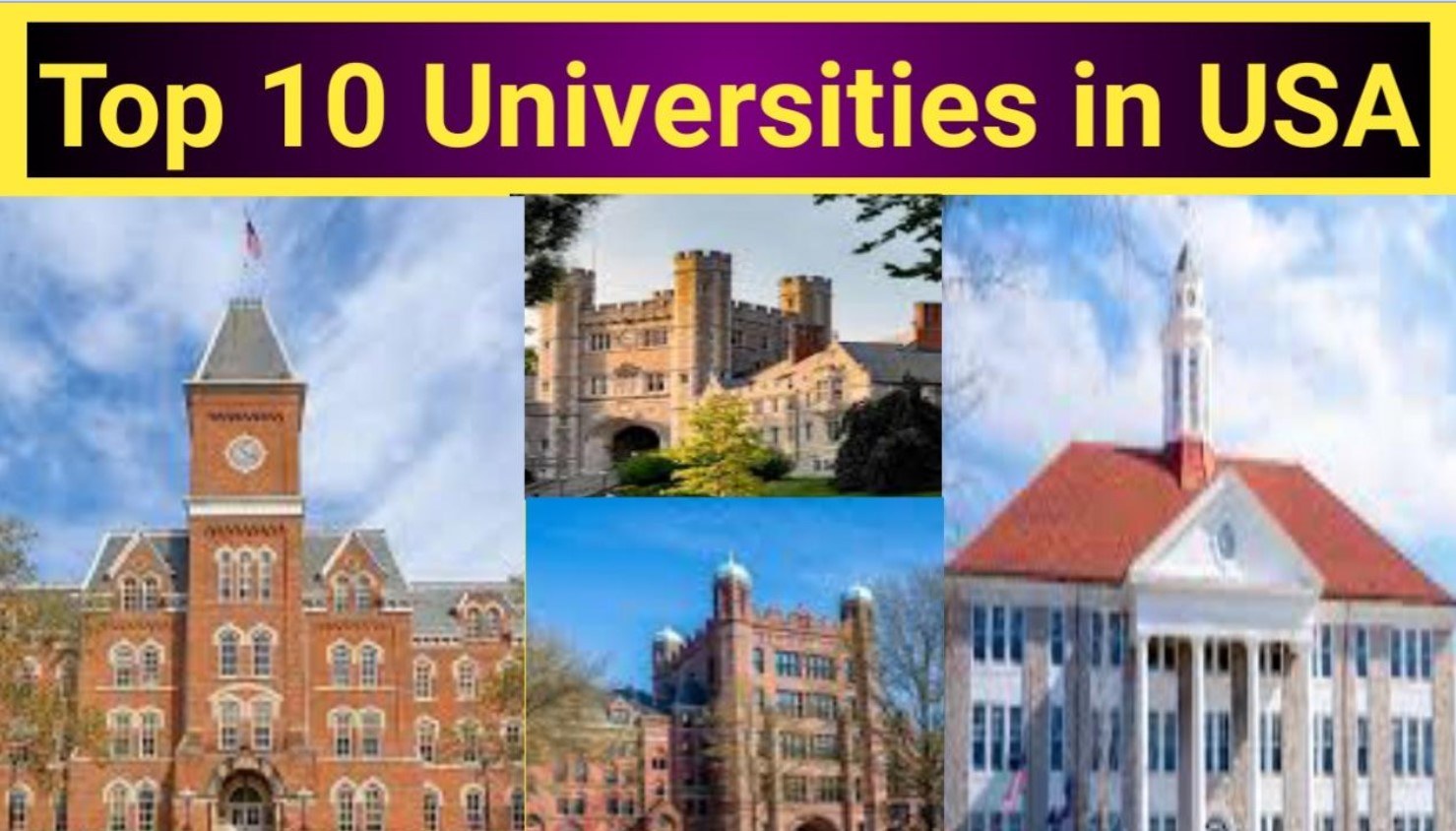 Top 10Best University in USA To Pursue Your Graduate Degree
Massachusetts Institute of Technology (MIT): Location: Cambridge, Massachusetts
Why MIT?
Massachusetts Institute of Technology, or MIT, consistently ranks as one of the world's top institutions for graduate studies. Renowned for its cutting-edge research and innovation, MIT is a mecca for aspiring scientists, engineers, and entrepreneurs. The institution's motto, "Mens et Manus" (Mind and Hand), reflects its commitment to both theoretical knowledge and practical application.
Strengths:
Engineering and technology programs at MIT are globally recognized.
MIT's entrepreneurial ecosystem fosters innovation and startup culture.
The institute offers robust financial support to graduate students.
Stanford University: Location: Stanford, California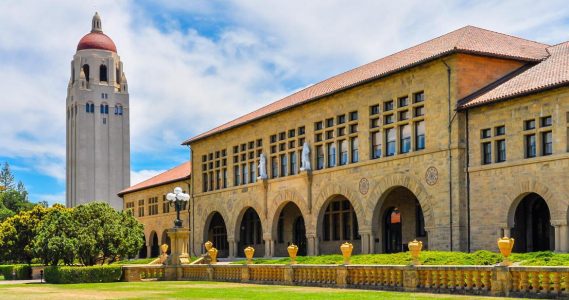 Why Stanford?
Nestled in the heart of Silicon Valley, Stanford University is synonymous with innovation. It offers a diverse array of graduate programs and is particularly well-regarded for its business, computer science, and engineering departments. Stanford's campus serves as a hotbed for startups and tech giants, making it an ideal destination for aspiring entrepreneurs and tech enthusiasts.
Strengths:
Strong ties to the tech industry provide numerous internship and job opportunities.
A focus on interdisciplinary research encourages collaboration.
Stanford's picturesque campus offers an inspiring environment for academic pursuits.
Harvard University: Location: Cambridge, Massachusetts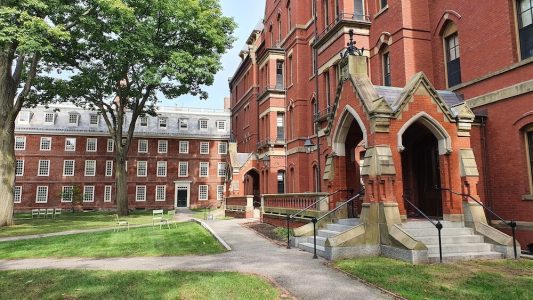 Why Harvard?
Harvard University is a name that needs no introduction. As one of the most prestigious institutions globally, it offers an unparalleled academic experience. Harvard's graduate programs span various disciplines, making it an excellent choice for those seeking a comprehensive education and access to world-class faculty.
Strengths:
A vast and distinguished faculty network supports graduate students.
Harvard's libraries and research facilities are among the best globally.
The university's reputation opens doors to a wide range of career opportunities.
California Institute of Technology (Caltech): Location: Pasadena, California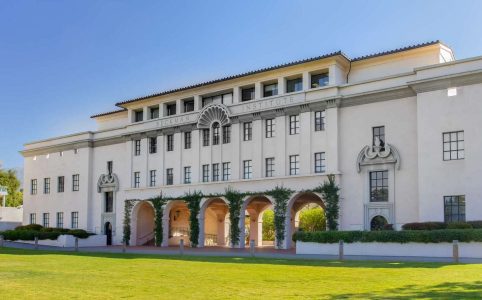 Why Caltech?
Caltech, a small yet mighty institution, stands at the forefront of scientific research and technological advancement. It's particularly well-known for its contributions to space exploration, physics, and engineering. Caltech's intimate environment fosters close interactions with professors, enabling students to delve deep into their chosen fields.
Strengths:
A commitment to curiosity-driven research sets Caltech apart.
The Jet Propulsion Laboratory (JPL) provides unparalleled opportunities for space research.
Small class sizes and a tight-knit community enhance the graduate experience.
Princeton University: Location: Princeton, New Jersey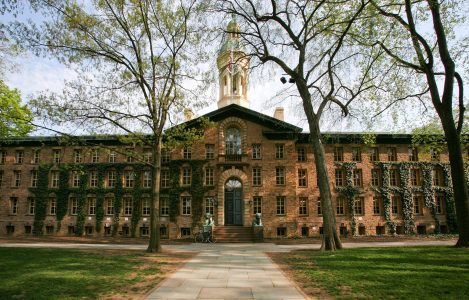 Why Princeton?
Princeton University offers a distinctive graduate experience characterized by small class sizes, a strong emphasis on research, and close faculty-student interactions. It is renowned for its humanities and social sciences programs, making it an ideal choice for those interested in these fields.
Strengths:
A picturesque campus and rich history create an inspiring atmosphere.
Generous funding options make graduate studies accessible.
Interdisciplinary research centers promote collaboration across disciplines.
University of Chicago: Location: Chicago, Illinois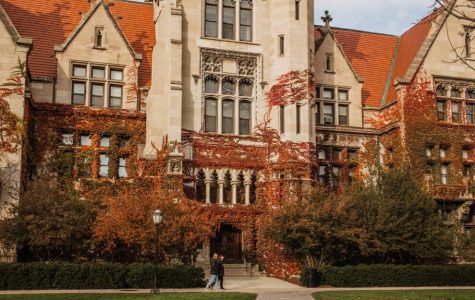 Why the University of Chicago?
The University of Chicago is known for its intellectual rigor and commitment to inquiry-based education. It excels in fields such as economics, political science, and sociology, offering graduate students a robust academic environment.
Strengths:
The "Chicago School" of economics is world-renowned.
A commitment to interdisciplinary study fosters well-rounded scholars.
Strong ties to the city of Chicago provide unique research opportunities.
Yale University: Location: New Haven, Connecticut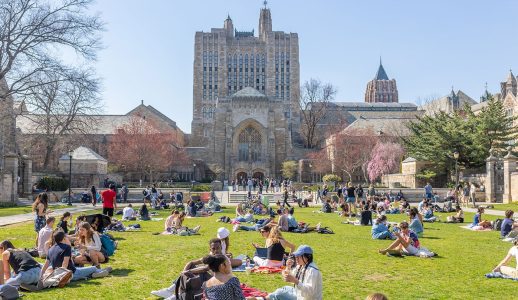 Why Yale?
Yale University, an Ivy League institution, is celebrated for its research-focused graduate programs. It's a top choice for those interested in law, medicine, and the humanities. Yale's commitment to critical thinking and research excellence sets it apart.
Strengths:
The Yale Law School and Yale School of Medicine are prestigious institutions in their respective fields.
Yale's libraries and resources support extensive research opportunities.
A vibrant campus culture enriches the graduate student experience.
University of California, Berkeley: Location: Berkeley, California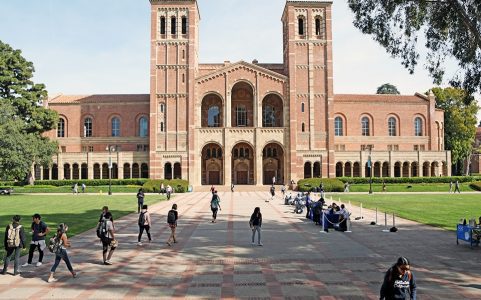 Why UC Berkeley?
The University of California, Berkeley, is a powerhouse in academia and innovation. With strengths in computer science, environmental science, and business administration, UC Berkeley offers graduate students a dynamic and diverse academic environment.
Strengths:
Proximity to the tech hub of Silicon Valley opens doors to internships and collaborations.
A commitment to sustainability and environmental research is evident in its programs.
UC Berkeley's Haas School of Business is among the top business schools in the world.
Columbia University: Location: New York City, New York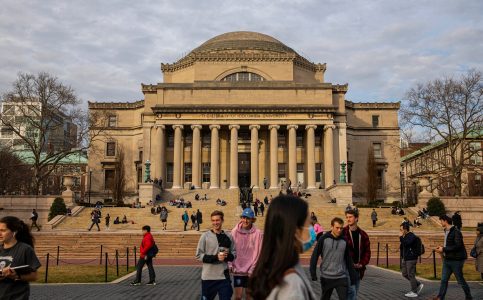 Why Columbia?
Columbia University, located in the heart of New York City, offers a wide range of graduate programs. It is renowned for its journalism, business, and public health programs, providing students with unique access to industry leaders and career opportunities.
Strengths:
Columbia's proximity to Wall Street offers a gateway to finance and business careers.
The Graduate School of Journalism is one of the oldest and most respected in the world.
Access to the vibrant cultural scene of NYC enriches the graduate experience.
University of Pennsylvania: Location: Philadelphia, Pennsylvania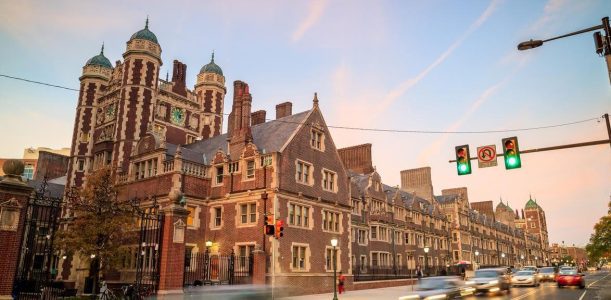 Why UPenn?
The University of Pennsylvania, another Ivy League institution, is known for its business, law, and medical schools. UPenn offers a multitude of graduate programs and research opportunities, making it a well-rounded choice for graduate education.
Strengths:
The Wharton School of Business is consistently ranked among the best globally.
The Perelman School of Medicine and Penn Law School are prestigious institutions in their fields.
UPenn's commitment to interdisciplinary research fosters innovation.
Conclusion:
Choosing a university for your graduate studies is a significant decision that should align with your academic and career aspirations. The top 10 universities in the USA for graduate degrees highlighted in this article offer diverse opportunities and strengths across various fields. It's essential to research each institution thoroughly, consider your field of interest, funding options, and the campus culture that suits you best.
Additionally, remember that while these universities have consistently maintained their high rankings and reputations, rankings can change over time, and individual program strengths may vary. Reach out to current students and faculty, visit campuses if possible, and carefully evaluate your options to make an informed decision