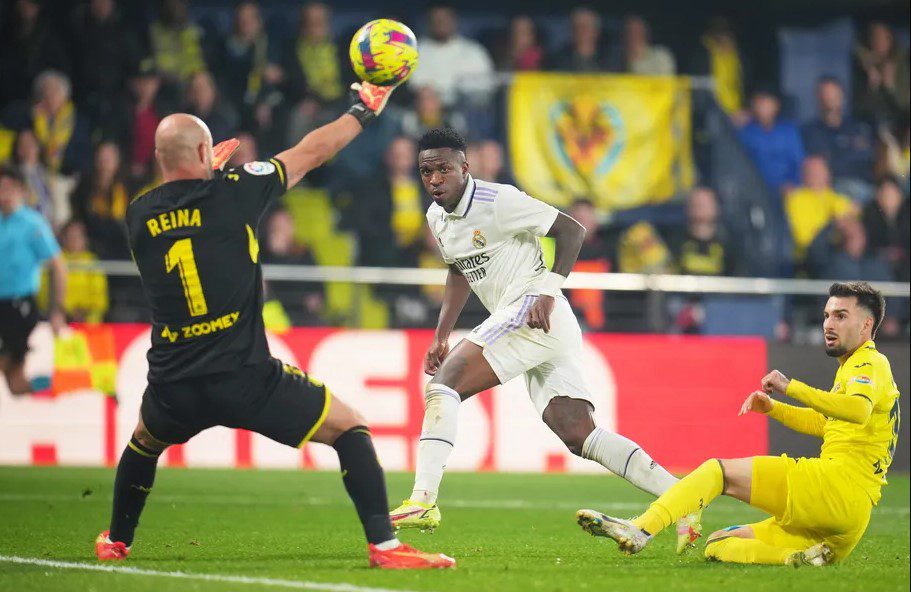 Villarreal vs Real Madrid: Real Madrid did not have a good start to the new year in La Liga. Karim Benzema and Vinicius Juniors started playing on Villarreal's field. After falling behind in the second half, there was a relief to equalize, but it also flew away in an instant. In the end, Carlo Ancelotti's team had to return with the disappointment of losing to the opponent Villarreal.
Villarreal beat Real Madrid 2-1 at home in La Liga on Saturday. After Yéremy Pino put Villarreal ahead, Benzema equalized the score for Real Madrid. But later Gerard Moreno's goal decided the fate of the match.
Villarreal, who drew in five of the last six matches against Real Madrid at home, played an exciting football game from the start.
Villarreal vs Real Madrid Final Score

Goals:
Villarreal — Yeremy Pino — 47th min.
Real Madrid — Karim Benzema (penalty) — 60th min.
Villarreal — Gerard Moreno (penalty) — 63rd min.
After the 10th minute of the match, Luka Modric's pass was picked up by Vinicius Jr. and bounced off from the defender's shoulder. But Real Madrid had no one there to take a shot. Benzema's shot then went over the crossbar.
Also Read – 10+ Best SportSurge Alternatives | Sites Like Sport Surge [2023]
In the 29th minute, Alex Baena's shot from just the top of the box goes narrowly over the crossbar. Real Madrid never got a grip over Villarreal until the break. But the champions got their best chance in the 40th minute. Vinicius took a shot after Benzema's pass, but Pepe Reina somehow blocked it.
Villarreal took the lead at the start of the second half. In the 47th minute, Yeremy Pino caught Moreno's pass and deflected the ball into the net. At the last moment, Ferland Mendy tried his best to clear the danger by sliding, but it didn't work.
Real Madrid equalized the score in the 56th minute. After receiving a return pass from a teammate, Vinicius passed the ball to Benzema.
Also Read – Best 20+ Free NBA Streaming Sites To Watch NBA Online No Sign-Up
The French striker's shot was saved from the goal line by Faith. After that, Real demanded a penalty. The penalty was given after the VAR method. Benzema did not make any mistake to put the ball into the net.
In the 61st minute, the referee whistled a penalty when David Alaba handed the ball into the box. Gerard Moreno shot the ball and Fixed the Victory 2-1 for Villarreal 2-1.
With this loss, Real Madrid missed the opportunity to return to the top of the league table. They are in second place with 38 points in 16 matches. Barcelona leading on goal difference with one game less played.
Villarreal, who had the great satisfaction of beating Real Madrid after 2018, is in fifth place with 27 points.