Wolves vs Liverpool: Time is not going well for Liverpool. Jurgen Klopp's team is under pressure after losing two matches in a row in the Premier League.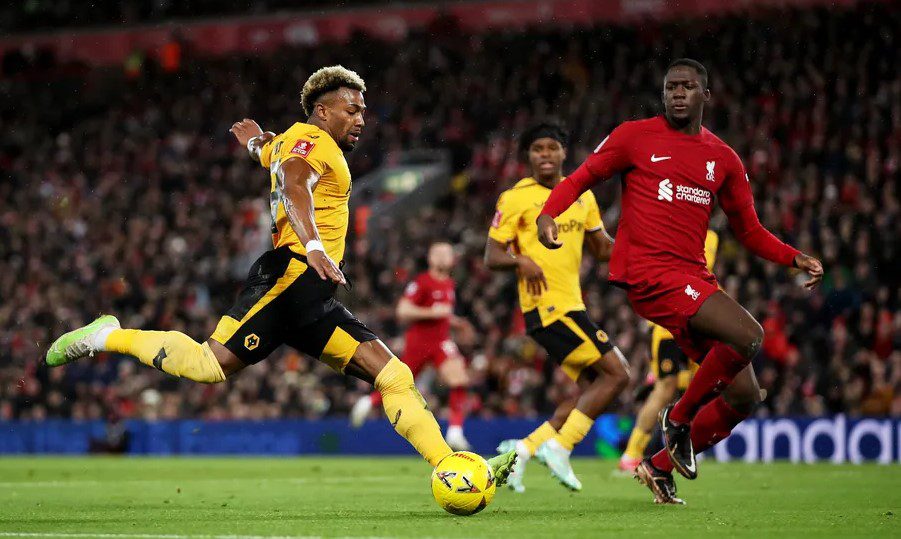 Liverpool is not in a good mood this season. Klopp is also seen expressing his anger about his team's performance. But finally, Liverpool returned to winning ways in the FA Cup. They maintained their dominance in the FA Cup.
Wolves vs Liverpool Final Score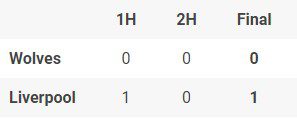 Goals:
LIVERPOOL — Harvey Elliott — 13th min.
Liverpool faced Wolves in the FA Cup on Tuesday. And Liverpool's Harvey Elliott gave the win to the team by scoring only one goal. He scored the goal after 13 minutes of the match. After that, no one else could score in the whole match. The result was an easy win for Liverpool against the Wolves.
Also Read – 25+ NFLbite | NFLBites | NFL Bite Alternatives, Best Sites Like NFLbyte
On this day, Liverpool got an additional advantage by advancing at the beginning of the match. They started playing with dominance. But sadly, Klopp's men couldn't do anything else in the match.
Liverpool won the match with a goal scored in the first half. However, the Wolves footballers tried hard to get back into the match. But they could not break Liverpool's defense in any way. As a result, they lost to 8-time FA Cup champions Liverpool.
West Brom vs Chesterfield: West Brom and Chesterfield met in another FA Cup match. West Brom gave 4 goals to Chesterfield in this match. From the beginning of the match, the players of West Brom started to show dominance.
Only one goal was scored in the first half. But throughout the second half, only West Brom footballers were dominant. They were practically toying with the opponent.
Also Read – Best 20+ M4UFree New Site Review | M4UFree Unblocked Mirror/Proxy
After 23 minutes of the match, John Swift's goal led West Brom. After that, there were no more goals in the first half. At the beginning of the second half, that was, after 48 minutes, Tom Rogic increased the score.
West Brom scored again exactly six minutes later. Jake Livermore scored after 54 minutes. With this goal, Chesterfield's defeat was confirmed. Jovan Malcolm scored in injury time at the very last moment of the match. West Brom won the match 4-0.
Bristol City vs Swansea: Bristol City played against Swansea in the FA Cup. Bristol won the match 2-1 against Swansea in that match. Mark Sykes scored for Bristol City in the 62nd minute.
Ollie Cooper equalized the score after some time in the 73rd minute. the game was drawn during the scheduled time, then the match was played in extra time. In the 112th minute, Sam Bell gives the winning goal from Bristol.