Indian army celebrates Army Day with tremendous zeal on January 15 in the respect of Field Marshal Kodandera Madappa Cariappa the first army chief of India after independence. This is date every year celebrate in the Delhi Cantonment's Cariappa Parade Ground with military parade.
This is 74th army day. This day is for awareness people for love respect, sacrifices and contribution made by Indian army. On 1st April 2022 India make first time army which known as British India. And after 1947 the first Army chief Cariappa first time invent this day. This day is proud fully celebrated in "Amar Jawan Jyoti" at News Delhi's India Gate for tributes Indian arm force. Indian Army play great role during each and every crisis may by enemy China and Pakistan. Indian army is the 4th largest army in the world.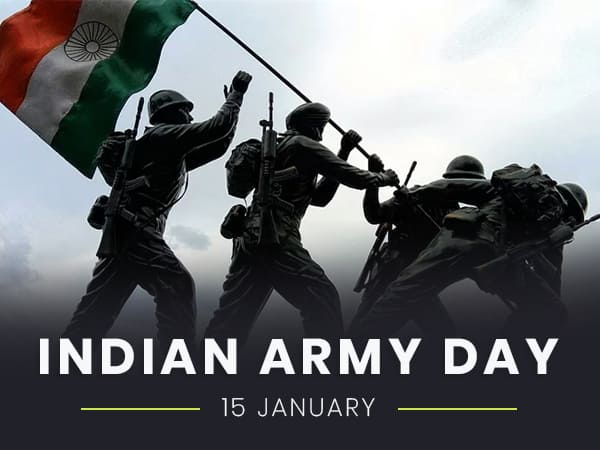 The prime minister of India Narandra Modi said "Indian Army personnel serve in hostile terrains and are at the forefront of helping fellow citizens during humanitarian crisis, including natural disasters. India is proud of the stellar contribution of the Army in Peacekeeping Missions overseas as well" on this day. "Best wishes on the occasion of Army Day, especially to our courageous soldiers, respected veterans and their families. The Indian Army is known for its bravery and professionalism. Words cannot do justice to the invaluable contribution of the Indian Army towards national safety" also said by Indian PM.