Week 0 was a great occasion to return to the warm waters of college football and now, Week 1 offers fans an opportunity to plunge into the action as the 2023 season begins to get moving. Starting on Thursday and running until Labor Day, there is a constant stream of games to play. As the year begins, every new year is the promise of excitement and unexpected events.
Outside of Saturday's wall-towall coverage, Thursday's schedule is the most extensive. All in all 11 games, which span from the entire country will offer some of the best. The marquee matches are two 8 p.m. kickoffs that feature power conference programming.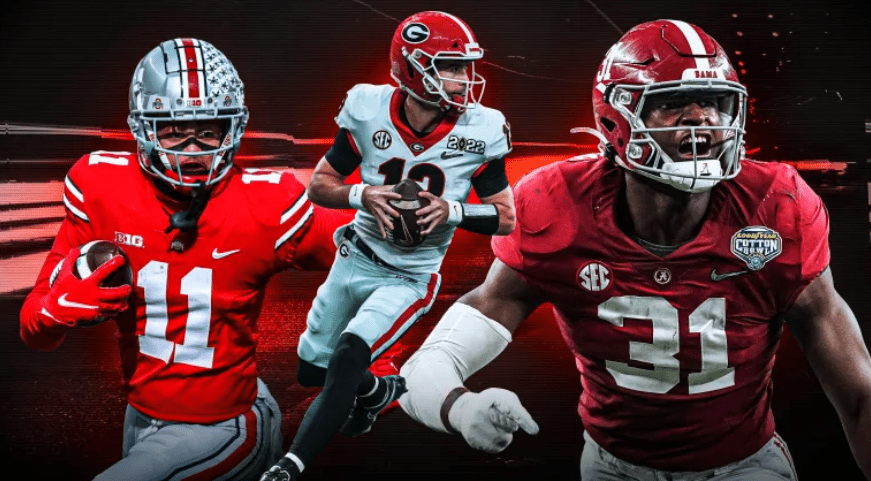 One will be a repeat of last season's thrilling opening against Florida with Utah. After coming up short of beating the Gators the previous year at The Swamp, the No. 14 Utes will be seeking revenge. The most important question mark will be the status to Utah the quarterback Cameron Rising, who continues to recuperate from knee injuries he was afflicted in the January Rose Bowl.
In the same way it is also the time that it is also the time that Matt Rhule era begins at Nebraska in the Big Ten opener against Minnesota. The Cornhuskers are hoping for a comeback and Rhule's history as a builder of programs suggests a fierce match against Minnesota's Golden Gophers is on deck.
Make sure you tune in to CBS Sports throughout the evening to catch college football coverage starting beginning with the kickoff at the start of the game and continuing through. Let's look at our top picks for the top games of Thursday, the first day of Week 1.
Schedule, TV channels, matchups for the AP Top 25
College football's Week 1 offers fans a busy slate of games, including all top 25 teams from the preseason AP Poll.
Follow along right here for scores, stats and TV information for all top 25 games in Week 1.
College football top 25 schedule, scores for Week 1
Thursday, Aug. 31
No. 14 Utah vs. Florida | 8 p.m. | ESPN
Saturday, Sept. 2
No. 1 Georgia vs. UT Martin | 6 p.m. | ESPN+/SECN+
No. 2 Michigan vs. East Carolina | 12 p.m. | Peacock
No. 3 Ohio State at Indiana | 3:30 p.m. | CBS
No. 4 Alabama vs. Middle Tennessee | 7:30 p.m. | SEC Network
No. 6 USC vs. Nevada | 6:30 p.m. | Pac-12 Network
No. 7 Penn State vs. West Virginia | 7:30 p.m. | NBC
No. 10 Washington vs. Boise State | 3:30 p.m. | ABC
No. 11 Texas vs. Rice | 3:30 p.m. | FOX
No. 12 Tennessee vs. Virginia (Nashville, Tenn.) | 12 p.m. | ABC
No. 13 Notre Dame vs. Tennessee State | 3:30 p.m. | NBC
No. 15 Oregon vs. Portland State | 3 p.m. | Pac-12 Network
No. 16 Kansas State vs. Southeast Missouri State | 7 p.m. | Big 12/ESPN+
No. 17 TCU vs. Colorado | 12 p.m. | FOX
No. 19 Wisconsin vs. Buffalo | 3:30 p.m. | FS1
No. 20 Oklahoma vs. Arkansas State | 12 p.m. | ESPN
No. 21 North Carolina vs. South Carolina (Charlotte, N.C.) | 7:30 p.m. | ABC
No. 22 Ole Miss vs. Mercer | 2 p.m. | ESPN+/SECN+
No. 23 Texas A&M vs. New Mexico | 7 p.m. | ESPN
No. 24 Tulane vs. South Alabama | 8 p.m. | ESPNU
No. 25 Iowa vs. Utah State | 12 p.m. | FS1
Sunday, Sept. 3
No. 5 LSU vs. No. 8 Florida State (Orlando, Fla.) | 7:30 p.m. | ABC
No. 18 Oregon State at San Jose State | 3:30 p.m. | CBS
Monday, Sept. 4
No. 9 Clemson at Duke | 8 p.m. | ESPN