Friend Suggestions on Facebook: Facebook is one of the most popular social networking services around the world. More than a billion people are using this service right now to connect with each other and you can know who viewed my Facebook profile.
From businesses to individuals, everyone is taking advantage of the world's biggest social networking platform. You can use it for running ads to get visitors on your website as well as the sales of your products.
For individuals, Facebook offers easy communication features like text-based chatting, as well as voice and video calls. If you are using Facebook, then you must already know that the most important thing on Facebook is your friends.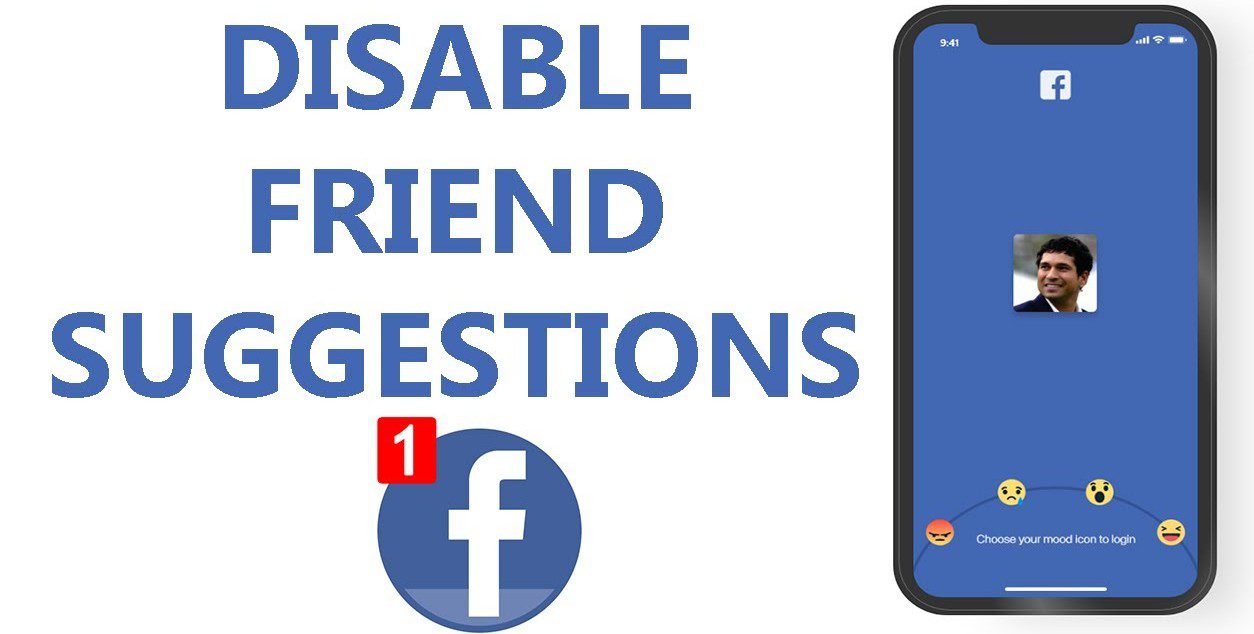 When you have friends on Facebook, you both can see each other's status updates and connect with each other for chatting and voice communication. If you don't have many friends, then Facebook recommends you some.
Facebook friend suggestion is a very good feature that helps you in finding some really close and people you must know on Facebook. Either they are mutual friends of someone in your friend list or you might have liked their posts multiple times.
When you create a new account on Facebook, then it intentionally gives you a suggestion for some friends so your newsfeed can get some content to display. If not, then you can also use your phone's contacts and email database to find people in your contact using Facebook.
Well, this feature is not useful to everyone since sometimes you don't want to waste your time looking for useless friend suggestions that you don't want to add.
Luckily, there are some ways available out there by using them you can disable Facebook friend suggestions.
Here in this post, we are going to tell you everything about Facebook friend suggestions and how you can stop Facebook friend suggestion on your profile. Remember that it is recommended to turn this feature on since it helps you in finding people you must know about.
Still, if you want then you can disable this feature and enable it whenever you want. If you are not sure where to find it, then we have shared a step by step procedure by which you will be able to turn off Facebook friends suggestion easily.
It doesn't matter if you are using Facebook on PC, Android, or on an iOS device, we have shared methods for all of them in this post. Make sure you do not use any third-party apps or tools to that as they might try to steal your personal information.
Why Facebook Gives Friend Suggestions on Facebook?
The friend suggestion feature on Facebook has been there since this network was launched. The entire Facebook environment works on the people and their friends. The more friends you have, the more updates you will be able to see from them.
Right now, the limit of maximum friends a person can add to his Facebook profile is 5000. You will not be able to add more persons than that in a single profile and that is why you must turn off Facebook friend's suggestion feature to create less fuzz in your profile.
You must add only known people and do not respond to any link that anyone sends to you on Facebook. Some links might lead you to a phishing page that can get your account hacked.
How To Stop Facebook Friend Suggestions On Desktop
Well, there are only a few people out there who are using the contacts importer feature on Facebook. If you are among them, then you might need to disable this feature and remove all of your imported contacts in order to disable Facebook friend suggestion notification on desktop.
It doesn't matter which browser you are using because this setting needs to be modified on Facebook itself. The steps are pretty easy to follow so when you are ready, just start following the steps mentioned below to do that. Make sure you are logged in to Facebook with your account before performing any action.
First of all, log in to your Facebook account using any browser.
Now click on the Down Arrow on the top-right corner of the screen.
Click on Settings and the Facebook settings page will appear on your screen.
Now click on Notifications from the left panel.
A new page with Notification settings will appear.
Scroll down and click on People You May Know.
Simply turn off Allow Notifications On Facebook option.
How To Stop Facebook Friend Suggestions On Android
A majority of Facebook users around the world are using Facebook on their mobile devices. The number of Android users among them is pretty high and if you are using Facebook using its Android app, then you can change the Android settings to stop Facebook from suggesting you friends.
You will have to download and log-in to Facebook on your Android device before following the method, so make sure you are logged in with Facebook. Also, you will have to do everything manually and we do not recommend you to download any third-party app to do so. This method will work for both the Facebook official app and the Facebook Lite app.
First of all, open the Android Settings app.
Now, find and open Apps from the list.
Scroll down to Facebook App, and tap on it.
You will find App Permissions settings in it, click on it.
Disable the Location service from the list.
Turn Off Facebook Friend Suggestions On iOS Devices
If you are using an iOS device, even then you will have to use the Facebook app to turn off Facebook friend suggestions notification. This can also be done from the device settings and that is the most popular and working way to do that.
If you are not sure about the steps to do so, then we can help you out with the process as we did with Amazon FireStick Jailbreak process. The web version of Facebook on iOS can also get the work done, so you can even use that.
The steps are similar to the Android but some people might not find an option to do that. If you are among them who need more help in disabling Facebook suggestions for friend notification on iOS, then you can follow the steps mentioned below.
First of all, open the iOS Settings App.
Scroll down and click on Location Services.
Find Facebook App from the list and click on it.
Now, select the Never option from the list.
Close the app and restart the Facebook app.
Stop Facebook Friend Suggestions: Final Words
So this is all about how to disable Facebook friend's suggestion feature and we hope you are now able to do it on your own. There might be many ways available out there that allow you to turn off this suggestion feature on Facebook but we will recommend you stick with the methods mentioned in this post.
Keep your Facebook friend list limited to the people you know and talk with, else you may need to unfriend them later to keep your list clean.
If you know about some more working methods to turn this feature off, then you can let us know about them via the comments below so we can include them to this list of methods to turn off the Facebook friend's suggestion list.