In this article we discuss for How to remove tiktok filter. Remove filters on tiktok is very easy task if you know properly.
TikTok is the dynamic and creative video shearing platform. Hare you can record share and watch short video. Most of the people use this platform to showing their hidden talent and many of them use Tiktok for entertainment purpose. You are the kingdom of your own world, hare you are to create lot verity of video and share those with your family or friends. Tiktok is most becoming successful platform for its most powerful and sensitive creative ideas by the users. Tiktok has lots of creative dynamic advance features which can easily attract uses. The quite easy operating methods and simple interface can capture huge fan base.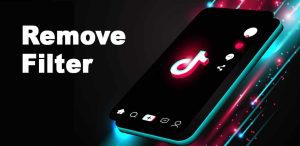 In the large fan base media platform (TikTok) everybody wants to get attention on her/ him video. There is simple rule to get attention by make your video most creative and attractive. As Ornament can enhance the price of your beauty similarly a Filters and Effects can improve your creativity to different level?  But it's not known by everyone to find Filters and its uses in the popper ways. Hare the article we bring about various ways to
remove filters on tiktok and add TikTok Filters and Effects on your video and make its more gorgeous.
About Tiktok
Tiktok is a Chinese customizes video shearing media which was launched in 2016 by ByteDance authority. In 2016 TikTok is known as Douyin and this App is only available in China. Douyin spread her market and available for all in 2017. Douyin merge with another ongoing popular platform musical.ly and changed its name to TikTok In 2018. After that TikTiok was becoming a most successful and popular App with in very short period of time. TikTiok is first Asian App which achieve massive success for most download mobile App in USA. And TikTok is declared the most download App with global ranked #1 in the Play store in 2018-19 sessions.
How to remove filters on tiktok
how to remove tiktok filter on a Tiktok video can be tasking for some, but for others, it is just another regular process. To get the needed result, you have to follow the steps involved, which we have listed in the simplest terms. Below, they are stated thus:
How to remove tiktok filter
Open your TikTok app on the phone. Tap (your) profile icon located at the bottom right-hand corner.
Go to draft, and select the video you wish to remove the filter. Tap the "Back" arrow located at the top-left-hand corner of the screen.
By now, you should be accessing the edit function. Now, tap "Effects."
Now, tap the "Undo" button to delete all filters added to the video. But in a case where multiple effects have been added, tap the undo button more than once.
Tap "Next" to save changes, then select "None" to move to the next stage without adding filters.
Tap "Save" to delete all filters from the draft video.
Remove Filters on Tiktok Videos Before Posting
Open your TikTok app on your phone. Start recording by pressing the "Plus" button located at the center.
Tap the "Filters" tab located on the left-hand side of the panel. Now, the lists of filters should be displayed.
Tap Portrait, and select "Normal" to delete all the applied filters from the video. And you are done.
Choose the Normal Option to Delete the Applied Filters
How to make a Tiktok filter in Video
There are two warming ways to add tiktok filter and effects. Either you edit filters or effects on TikTok video using TikTok App or you can use third party video editing App.  Here we're elaborate two methods to add effects and filters on TikTok Video.
How to Add TikTok Filters Using TikTok App
Perhaps, the tiktok filters can makes your creativity to the next level. Filters can enhance fan engagement power by makes your video much more intensive and attractive. However it's essential to know the definite direction to use TikTok filters. Here the instruction to add filter on a TikTok Video that you must follow.
Open TikTok App on your device
Tap on plus icon middle of the bottom portion of your screen
Now record video by taping the red bottom
once you complete your recording you will see several option both is the bottom and right side
here the Filter option on the top, tap on it
now you will see portrait, landscape, food, vide option and each section has deferent sub section
choose different filter and its range (1 to 100) along with live preview
After complete the process save your video
Now it's ready to post by clicking next option (Bottom of the right corner)
How to Add TikTok Effects Using TikTok App
TikTok has lots of dynamic visual effect which also give structural stability with your video. As like filters, effects are also most essential part of any video. Here the describe process are given that you must follow to bring some noticeable impact on your TikTok video. Let's go.
Go to TikTok App
Tap on PLUS icon
Record video or select video from your phone
Now in the preview page you will found effect icon at the bottm portion of your phone screen, just tap on it
Here several video effects are available like Visual, Sticker, Transition, Split and Time and each effect has many sub effect
Check preview and Choose best visual effect for your video
Now save video
Now on Next icon, create a description and post it on TikTok
That's over
Add Video Effects And Filters Using Video Editing App
InShot Free Video Editing App
If you don't satisfy with self video editing tool of TikTok then there have some another professional video edition APP to offer you much satisfaction for video edit purpose. Here we recommended InShot App for edit TikTok video by various dynamic effects and filters. InShort is huge video edidting third pirty App which available in Play Store. This tool has various editing function which offers every possible opportunity to make attract your video. Read and Follow the bellow steeps before using InShot App.
At first download InShot App from Google Play Store and install it on your device
Open App > select video
Now in the bottom you will get different edition option like canvas, music, sticker, text, filter, split and more
Now tap on filter option, here you will got all types of effect and filter with adjustment features
One compile edit tap on save option (Top of the right corner)
Finally choose your video quality and save it.
How to Add Text On TikTok Video
Adding text also attract tool which make your video special. The way of adding text is quite simple as like adding effect and filter.
Record TikTok video
Go to tap on text
Choose latter style > colure > type message
All complete then tap on done which top of the right corner
Now preview and finally save video
Editor Views Remove filters on tiktok
In our colorful World there are no limitations to showing your creativity. Tiktok is the better processing platform to share your hidden talent. TikTok is the best App to avoid loneliness by create and watching videos. Now days effect, filter are becoming most essential items for TikTok videos many people find to Remove filters on tiktok. If you do it perfectly then your popularity will increase gradually. So those are the most probable tricks to How to remove tiktok filter. Now build your TikTok video more perfectly and professionally.