What is Aphasia |Aphasia Diagnosis, Symptoms, Bruce Willis Stop His Acting Carrier After Diagnosis Aphasia
What is Aphasia: The popular experience actor, Bruce Willis decided to stop his acting carrier after diagnosis of very rear daises aphasia. Aphasia is one the most read nervous system related daises. It can effect on mental neurological condition and it will effect on communicate verbally or writing. According to official the National Aphasia Association of USA, Approx. total 2 million people are directly affected with aphasia, every year 180,000 peoples are facing this daises.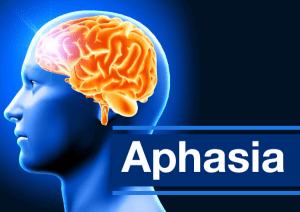 Rumer Willis the daughter of Bruce Willis last Wednesday posted about her father suffer "cognitive abilities"
"As a result of this and with much consideration Bruce is stepping away from the career that has meant so much to him," the post said.
Bruce Willis wife Demi Moore also share a post
The most common courses of Aphasia are due to brain stroke, bran damage due to accident, brain infraction or degenerative disease like Alzheimer's.
The Bruce wills award is an Emmy winning actor and he has act in hit movies like "Die Hard" and "The Sixth Sense,"
What is Aphasia | Aphasia Meaning
Aphasia offer causes head injury or stroke and blood flow through the nervous are cut off for that courses difficulty on speech, also reduce remembering ability of patient according to Dr. Adam Boxer, a professor of neurology at the University of California, San Francisco.
Aphasia also can course with growing brain Tumor or brain Infections, Dr. Boxer also said.
"A lot of people have sort of a very slow and insidious onset of aphasia," Boxer said.
What is Aphasia Diagnosis | Aphasia Symptoms
The most common symptoms of Aphasia are memory loss, communication problem, and incoherent talking ability. Aphasia effected patient also facing struggle to read and put world together in to clear sentences. Aphasia generally arises after the few months of stroke happen.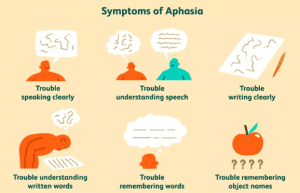 According to National Aphasia Association "it's very difficult to make communicate patient".
Is Aphasia Treatable?
If Aphasia diagnose in early stages then it can be cure, Dr. Boxer also said. Many people also cure by treat over the year.