French Toast With Pound Cake: Who doesn't want to be appreciated for their cooking? Especially, when you are being appreciated unexpectedly for making and presenting a new dish on the plates of your beloved ones. This is just enough to make your whole day awesome.
I have been looking for getting some delicious meals on my plate. There are many but I tried something totally new and different from others days. Do you want to know what's the dish and how did I make it?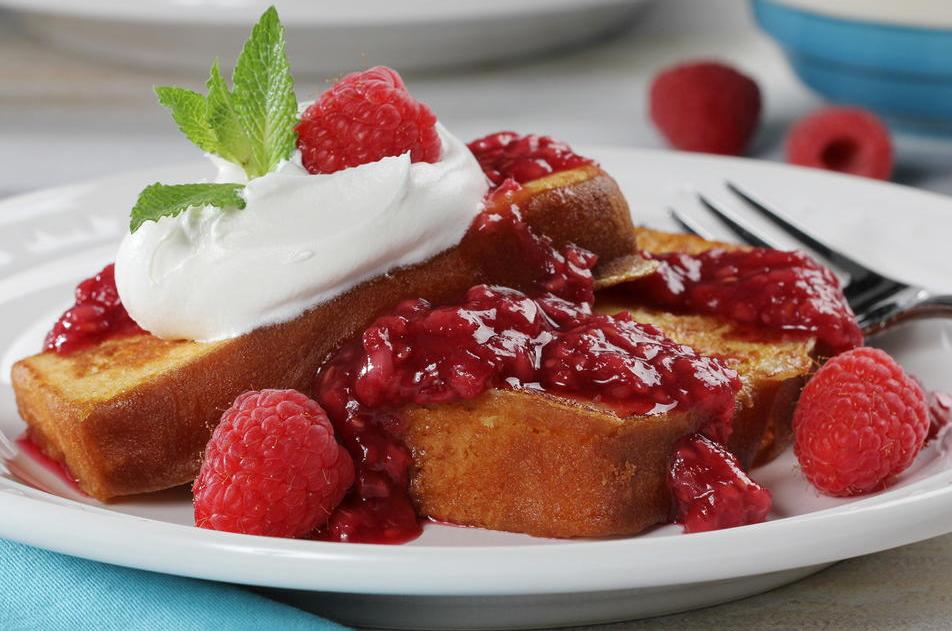 Let me introduce you to the dish named French toast with poundcake that has made my day delightful. I am pretty sure that you or your family will love it very much.
There are though some other names like Bombay toast, Gypsy toast, Poor knights, etc. are available for this dish. I won't be increasing your excitement to know the recipe as like me you also would love to make this dish at your home too.
Let me tell you some more information and background about this delicious food item. Let us know about them at first.
Here Are: How to Make Spaghetti at Home
POUND CAKE
By looking at the name, you can easily understand that it is a combo of two dishes or two food items. One is French toast and the other one is pound cake.
Pound cakes can be considered traditional cakes. This yummy cake contains 4 main ingredients. You will be surprised to know that, just these 4 ingredients can bring such a delicious meal to your dining table.
INGREDIENTS TO MAKE POUND CAKE
Here are the ingredients you need for your pound cake:
Very simple and easy to find ingredients, right? And, most importantly these items are available in any normal grocery store nearby.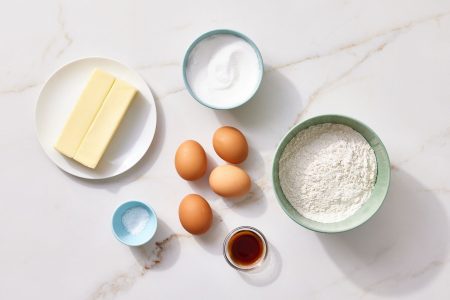 Also Check: Deviled Eggs Recipe With Guide
RECIPE OF MAKING POUND CAKES AT HOME 
Take a bowl and add the eggs and sugar. Mix it well.
Use a grinder machine to mix up all the necessary ingredients for your pound cake.
Take the butter and grind it well until it gives a creamy look. Then put the flour into the butter and again mix it well.
Then add the egg-sugar mixture into the flour.
Once again repeat the mixing process and add some milk if you want to.
Now take a cake-making pan and rub some hard butter inside the pan. Then add some flour. This process is necessary for making the cake removal process easy.
Now, put the mixture of all the ingredients into the pan and leave it in the micro-oven.
This is how you can easily prepare your pound cake at home. Now, look at the next part of this item.
FRENCH TOAST 
French toasts are the fried pieces of bread or pound cakes, slightly dipped into the egg mixture and milk and then they are fried into a pan. They actually taste like sweets and so they can be served to your beloved ones with a little bit of salt or pepper and decorated as some spicy sauces too.
Depends on, how you want your toast to be tasted.
I know you have already made a scenario of the mentioned dish. Before that you need to know the ingredients, you will need to prepare your delicious meal.  Let's have a look at the list of the ingredients.
INGREDIENTS TO MAKE FRENCH TOAST
Here is the list of the ingredients you will need to prepare the French toast.
Bread/pound cakes
Eggs
Milk
Salt
Sweetener
Flavorings
Butter
Maple syrup
Cinnamon
These are the ingredients you will be collecting from any grocery store and all these ingredients cost very low prices, as well as they, are even easily available too.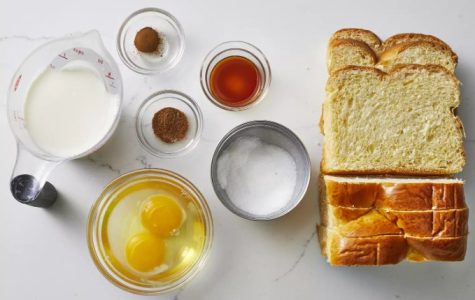 Now, have a look at the final part where I have disclosed the process of preparing it.
RECIPE OF FRENCH TOAST AT HOME
Here is the step-by-step process of preparing French Toast:
Take a heating pan to head some pound cakes you have made yourself until they become firm. This is the first step of preparing French Toast and this step is necessary before dipping them into the egg-milk mixture.
Take a bowl and add the egg yolk and milk. Mix them well to dip the bread slices in it. Also, add some salt (as per taste) and some sugar. You can use the oat-milk also. Add the other ingredients including flavoring and maple syrup.
Add ¼ teaspoon of ground cinnamon to the mixture and mix it well.
Take another frying pan and add approx. 1 teaspoon butter and heat until it gets melted.
Dip well both the sides of the bread slices into the mixture.
Now, fry them into a pan filled with melted butter. Fry both the sides well until they get a brownish look.
So, hereby you have completed the haft task. Your tasty mouth-watering French toasts are ready to be served.
You should always try to make something different in the kitchen. But honestly, this dish made me feel like I have experimented with something extremely outstanding till now. And you will also feel the same. This desert, containing melted butter will melt you and your beloved one's heart too.
The sweet and delicious taste of POUND CAKE FRENCH TOAST cannot be beaten by any other desert left there on your table. Just experiment by yourself and get the taste of sweetness with smartness.
To make your plate look classy and attractive, this is the dish with low cost and fewer efforts to be done.
Also Try: Oven Roasted Brussel Sprouts Recipe
Final Words:
Foodie people like me will just fall in love with this dish and keeping that on my mind I shared my recipe of how to make French toast with pound cake with you that you all can get the taste of this tasty food item.
I hope the experience with the making of the dish following the recipe will be evergreen. Do share your experience with me and let me know, which part of this item was the best one for you. For more, quick and time-friendly recipes keep your eyes on centralviral.com. Have a good day.