How to Play Xbox 360: As we all know Xbox 360 is the one of the finest video game console developed by Microsoft in 22nd November 2005. After releasing Xbox 360 nineties kinds are crazy to get this video game console. Since 2015 to 2022 more than nine hundred Xbox 360 game title are release. If you missed out any of your favorite game play then you can restore your craziness about Xbox 360 games. Because now can fill similar comfort by Playing Xbox 360 Games on PC Windows. Xbox 360 is one of the competitors of another gaming platform like Sony's PlayStation 3 and Nintendo. Xbox 360 make your living computer room became entertainment hub. Xbox 360 also produces wireless gamming controllers, drive storage and camera.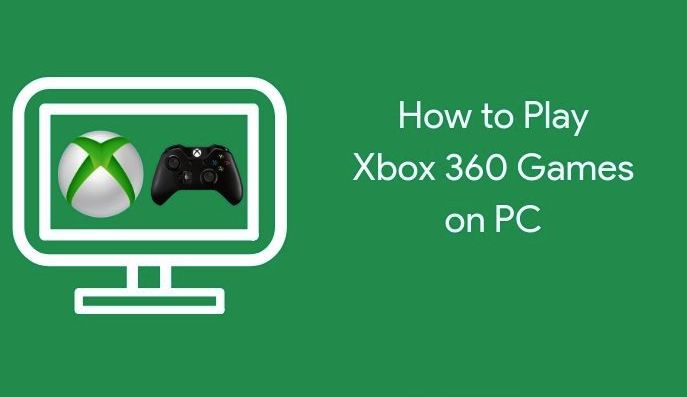 In the Gaming world, Xbox 360 game is the best choice as well as most likely game console for the Gamers. At the present time gaming industry is much popular and everybody fascinate to stream game on PC or mobile. Most of the professional gamer are addicted to playing video games on PC.  If you are a then you must know about games. Xbox 360 game for PC make similar will enhance your gaming experience on your PC which is very similar Xbox 360 consol. Hare in this tutorial we will teach about How to Play Xbox 360 Games on PC Windows in 2022.
Download Xbox 360 game on Windows
There are limited number of game is available for windows store. Now how to find those game and download on PC.
At first go through your Microsoft store on your PC (Make Sure Your Internet Connection is On)
Now type the game name in the Microsoft store search bar (If the game is present it will be appear it not available you'll get no result)
On the result select the game and purchase it.
How to Play Xbox 360 Games on PC Using Emulator
What is Xbox 360 Emulator
If you are new about how to play mobile game on PC and you don't use any emulator on your PC then I must sure that you never hear Xbox 360 emulator.  Don't worry here we will elaborate what is 360 Xbox 360 emulator?
Simply describe Xbox 360 emulator is a simple medium which can help you to play Xbox 360 game on your computer.
How to Download Xenia Emulator on PC Windows
There are many emulators available to stimulate box games but mostly are not safe to use which May courses slow down your pc. Hare we recommendation three emulators (Xenia https://xenia.jp/ Emulator, CXBX Emulator http://www.caustik.com/cxbx/download.htm  and Box Emulator http://boxemulator.com/ ) which are quite impressible and reliable for Pc. To tolerate those emulator your PC must take overload and minimum 3.2 GHz CPU, getter then 512MB DDR3 and minimum 250GB free storage. Mordent PC is easily full filling those requirements. Must follow those bellow steps to download emulator PC Windows.
Jump to…
At first go through https://xenia.jp/
download this emulator by clicking download option left option side
Now click "master (Direct3D 12 or Vulkan on Windows 10, Vulkan on Windows 8)" option on your computer screen
That's it now the emulator is downloads on your PC.
How to Play Xbox 360 Games on PC Windows
Follow step by instruction do that
Now open emulator file and using native Windows ZIP manager or WinRar extract it to your drive
Open the extract file
Now right click on main .exe file and click on "Run as Administrator"
now It will file ask for the game disc, now select the game file or drag drop the game on emulator
Now the Xbox game will start automatically.
That's all
Final Lines How to Play Xbox 360
Here is the complete information about How to Play Xbox 360 Games on PC 2022. This most wanted solution for Xbox 360 game lovers who don't affords Xbox 360 game console but still want to play on PC. Although this process is the temporary based, not be the permanent solution to play Xbox 360 game. We are thinking this tutorial will help you to archive your love and relief about this game play.