White sauce pasta, also known as pasta in bechamel sauce, is a creamy, flavorful dish that has won hearts around the globe. The white sauce, or bechamel, is a classic French sauce made with butter, flour, and milk. Paired with pasta, it provides a rich and indulgent meal that can be whipped up in no time. Here in this journey we are going to share with you the best method to cook white sauce pasta at home. So first we go throw all the ingredients of white sauce pasta recipe bellow.
Also Read: Simple Way To Make Deviled Eggs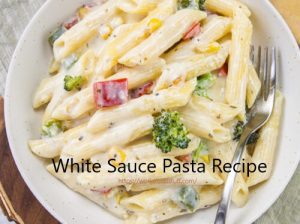 Ingredients to Make White Sauce Pasta at Home
Pasta: 2 cups (penne, fusilli, or spaghetti work great)
Butter: 2 tablespoons
All-purpose flour (Maida): 2 tablespoons
Milk: 2 cups, preferably warm
Onion: 1 small (finely chopped)
Garlic: 2-3 cloves (minced)
Salt: to taste
Black pepper powder: to taste
Grated cheese: ½ cup (cheddar or mozzarella works best)
Mixed herbs or oregano: 1 teaspoon (optional)
Red chili flakes: ½ teaspoon (optional)
Vegetables: 1 cup (like bell peppers, carrots, broccoli, etc., chopped)
Olive oil: 1 tablespoon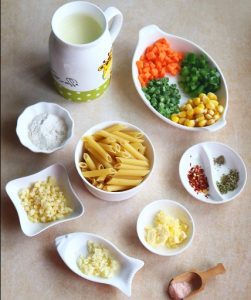 Instructions:
Boiling the Pasta:
In a large pot, boil water with 1 teaspoon of salt.
Once boiling, add the pasta and cook until al dente (usually 7-10 minutes, but check package instructions).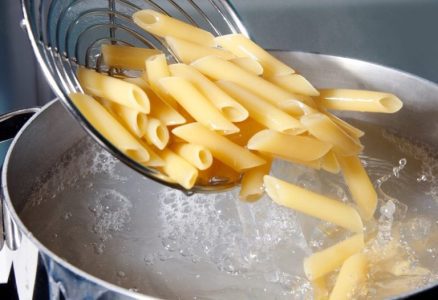 Drain the pasta and set aside. Drizzle with a bit of olive oil to prevent sticking. (you can pour water 2-3 times and drain the pasta to remove stickiness properly).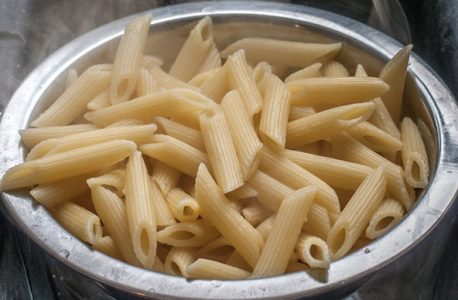 Making the White Sauce or Bechamel Sauce:
In a saucepan, melt the butter over medium heat.
Add in the flour and whisk continuously for a minute, ensuring there are no lumps. This forms a roux.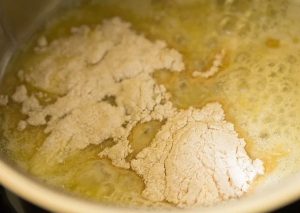 Gradually add the warm milk, continuously whisking to prevent any lumps from forming.
Keep stirring until the sauce thickens.
Season with salt and black pepper. Reduce the heat to low and let the sauce simmer for another 2-3 minutes.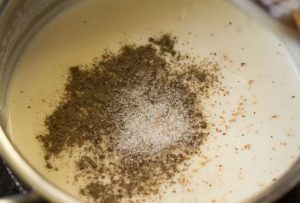 Add in half the grated cheese and stir until it melts into the sauce. Turn off the heat. and once it is done keep aside for next step.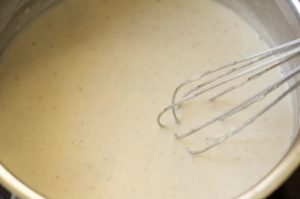 Sauteing Vegetables:
In a separate pan, heat the olive oil over medium heat.
Add in the finely chopped onion and minced garlic, sautéing until they are translucent.
Introduce the vegetables of your choice and cook until they are slightly softened but still maintain a crunch.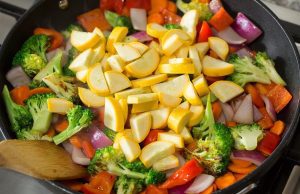 Season with salt, pepper, mixed herbs, or oregano, and red chili flakes.
Bringing it All Together:
To the sautéed vegetables, add the cooked pasta.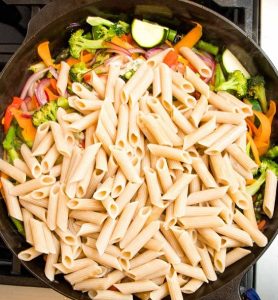 Pour the white sauce over the pasta and toss well to ensure every piece is coated.
Let it cook for another 2-3 minutes.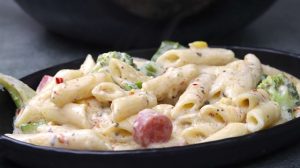 Garnish with the remaining grated cheese and some more herbs or chili flakes if desired.
Serving:
Serve the white sauce pasta hot, garnished with fresh herbs or parmesan. Pair with garlic bread or a side salad for a complete meal.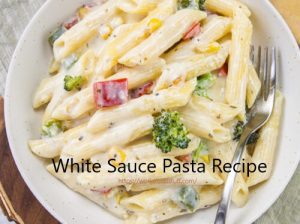 Some Tips to Make Best White Sauce Pasta:
Ensure your milk is warm when adding it to the roux. Cold milk can cause lumps to form.
You can also add protein sources like chicken or shrimp for a non-vegetarian version.
Don't overcook the pasta. It should be al dente, as it will cook a bit more when mixed with the sauce.
With these simple steps, you can prepare a delightful white sauce pasta that's perfect for any occasion, from a weeknight dinner to a dinner party with friends. Enjoy your creamy and delicious dish!
Conclusion
White sauce pasta is a versatile and universally loved dish that combines the creamy richness of béchamel sauce with the delightful texture of pasta. The fusion of sautéed vegetables and a hint of spices makes it a perfect blend of flavors and textures. By mastering this simple recipe, one can easily elevate a regular pasta dish to an indulgent feast. Whether it's for a comforting solo meal or serving guests at a gathering, white sauce pasta stands out as a dish that is both easy to make and impressively delicious. So the next time you're in the mood for some creamy goodness, remember this recipe and treat yourself and your loved ones.
Read Next: How to Make Red Sauce Pasta