In the vibrant tapestry of Indian cuisine, sambar holds a special place as a quintessential dish that tickles the taste buds with its aromatic blend of spices and rich, comforting flavors. Originating from South India, sambar is a lentil-based stew that is often relished with idli, dosa, vada, and other South Indian staples. While you might find ready-made sambar mixes in the market, there's a unique joy in crafting this delectable dish from scratch in the comfort of your own kitchen. In this article, we'll walk you through the steps to create a mouthwatering homemade tiffin sambar that will delight both your senses and your loved ones.
Also Read: How to Make White Sauce Pasta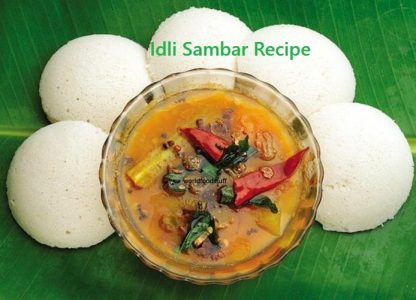 Also Know: Red Sauce Pasta Recipe
Ingredients You'll Need to Make Idli Sambar with Toor Dal
Before embarking on your sambar-making journey, gather these essential ingredients. Remember always use fresh vegetable and all herbs should be fresh to get the real test and aroma of your homemade tiffin sambar. so lets start your new journey with Worldfoodstuff and enjoy all your favorite recipes to make happy your loved one.
For the Sambar:
1 cup toor dal (split pigeon peas)
2 cups mixed vegetables (such as carrots, beans, eggplant, drumsticks)
1 small onion, finely chopped
2 tomatoes, chopped
Tamarind pulp (extracted from a small lemon-sized tamarind)
2-3 green chilies, slit
A sprig of curry leaves
2 tablespoons oil (preferably coconut or vegetable oil)
1 teaspoon mustard seeds
1 teaspoon cumin seeds
A pinch of asafoetida (hing)
½ teaspoon turmeric powder
Salt to taste
Chopped coriander leaves for garnishing
For the Sambar Spice Mix:
2 tablespoons coriander seeds
1 tablespoon chana dal (split chickpeas)
1 teaspoon urad dal (split black gram)
½ teaspoon fenugreek seeds
4-5 dried red chilies
¼ teaspoon asafoetida (hing)
Step-by-Step Guide to Know Idli Sambar Recipe at Home
Prepare the Lentils
Rinse the toor dal thoroughly and cook it in a pressure cooker with about 2.5 cups of water until it's soft and mushy. Mash the cooked dal and set it aside.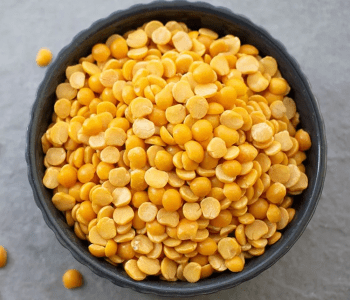 Create the Sambar Spice Mix
Dry roast the coriander seeds, chana dal, urad dal, fenugreek seeds, dried red chilies, and asafoetida in a pan until they turn aromatic and slightly golden. Let them cool and then grind them into a fine powder using a spice grinder or mortar and pestle. This will be your sambar spice mix.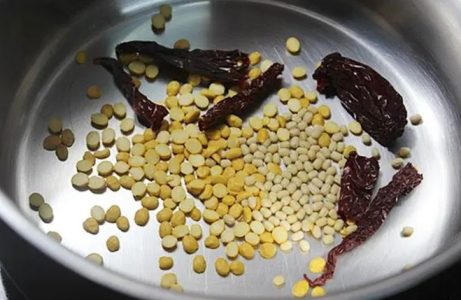 Prepare the Tamarind Pulp
Soak the tamarind in warm water for about 15 minutes. Squeeze out the pulp and discard any seeds or fibers.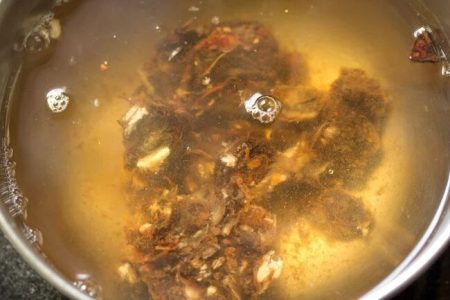 Cook the Vegetables
In a pot, heat the oil and add mustard seeds. Once they splutter, add cumin seeds, green chilies, and curry leaves.
Add the chopped onions and sauté until they turn translucent.
Add the mixed vegetables and turmeric powder. Stir-fry the vegetables for a couple of minutes.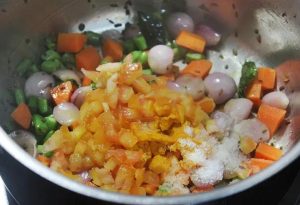 Add Tamarind and Spice Mix
Pour in the tamarind pulp and let the mixture simmer until the raw smell of tamarind disappears.
Add the prepared sambar spice mix and salt. Mix well and let it cook for a few minutes.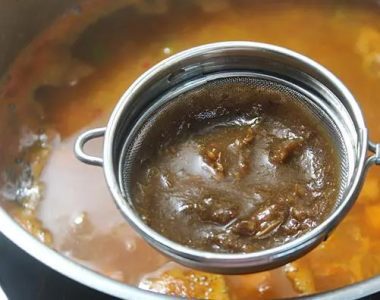 Combine with Lentils
Add the mashed dal to the pot and mix everything together. If the sambar is too thick, you can adjust the consistency by adding some water.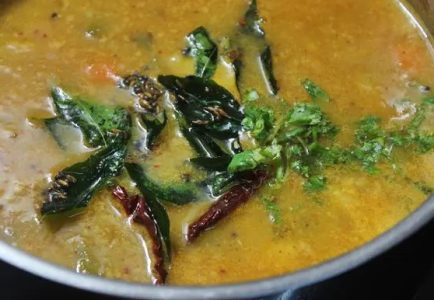 Simmer and Garnish
Allow the sambar to simmer on low heat for about 10-15 minutes, letting all the flavors meld together.
Once the vegetables are tender and the sambar reaches the desired consistency, turn off the heat.
Garnish with chopped coriander leaves.
Serve with Love
Your homemade tiffin sambar is ready to be savored! Serve it with idli, dosa, vada, or even steamed rice for a delightful meal.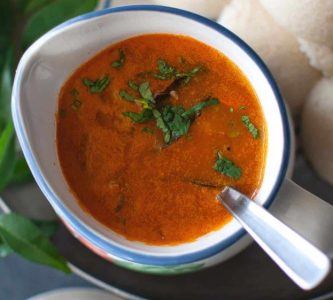 Final Words:
Crafting tiffin sambar from scratch is not only a culinary endeavor but also an experience that allows you to connect with the heart of South Indian cuisine. The medley of spices, the depth of flavors, and the comforting aroma that wafts from the pot are sure to create a memorable dining experience. So, roll up your sleeves, gather your ingredients, and embark on a flavorful journey to create a tiffin sambar that will delight your taste buds and warm your soul.